Posted by: Judie May 31 2012, 05:56 AM
Credit: http://www.allkpop.com/2012/05/jung-hyung-don-and-defconn-release-olympic-road-mv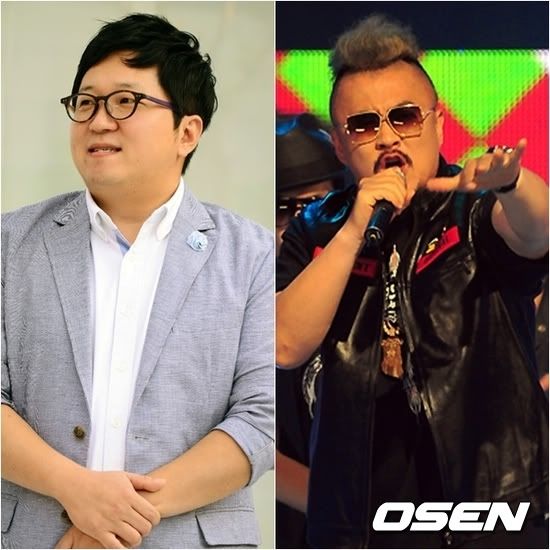 Jung Hyung Don and Defconn release "Olympic Road" MV

'Infinity Challenge's Jung Hyung Don and hip-hop artist Defconn formed a new duo!

The two came together to release their special project single "Olympic Road". The music video and track was released on May 29th (KST) and also features MC Nal Yoo.

The duo, who have been emceeing together for MBC's 'Weekly Idol', will be performing the track on their debut stage through their show on the May 30th broadcast.

The two will be featured on the show not as MCs, but rather guests. HaHa and SISTAR's Soyu and Hyorin will become the MCs for the day to cheer the two on.