Posted by: Judie May 28 2012, 02:44 PM
Credit: http://entertainment.xin.msn.com/en/celebrity/buzz/asia/makiyo-to-go-into-business-with-beau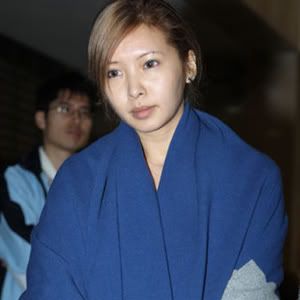 Makiyo to go into business with beau?
The starlet's boyfriend was recently seen checking out a shop space in Taiwan

Japanese-Taiwanese celebrity Makiyo is rumoured to be starting an investment in a night club with boyfriend, Takateru Tomoyori, just months after being charged with assault for causing physical injury to a taxi driver in February.

The 27-year-old was sentenced to a three-year suspended sentence for attacking a taxi driver and would only be able to resume her showbiz activities in August.

However, instead of a dip in popularity, Makiyo was said to be receiving love-calls from China and other Asian countries.

Makiyo is also reportedly making preparations for her showbiz comeback in the scene, as seen by her gradual increase in public appearances.

She was most recently seen at S.H.E. member Ella Chen's wedding and Lady Gaga's concert in Taiwan.

Besides her alleged impending return, Makiyo is also said to be making investment plans with her boyfriend, after the latter Tomoyori was spotted at Taiwan's Momo Shopping Mall, inspecting a night club that was undergoing renovations.

However, the renovator of the shop space has since denied allegations that Tomoyori and Makiyo are owners of the place.