Posted by: Judie Apr 24 2012, 10:00 PM
Source: Sports World
Credit: http://www.allkpop.com/2012/04/sm-entertainment-releases-dear-my-family-for-i-am-ost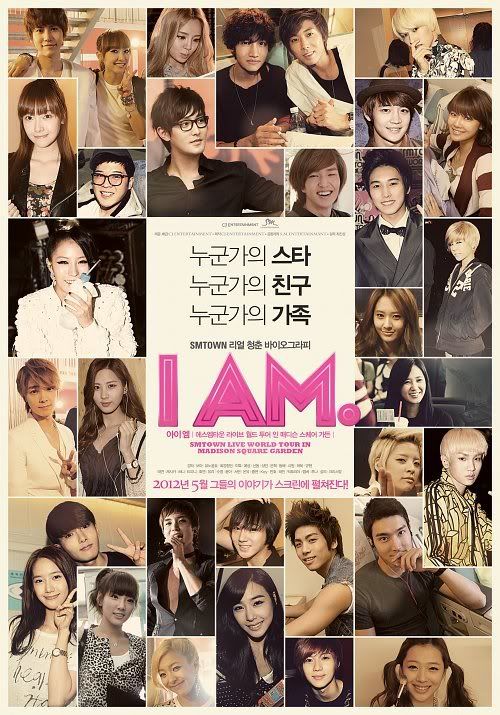 SM Entertainment releases "Dear My Family" track + MV for 'I Am' OST

SM Entertainment has revealed a track for their upcoming movie, 'I Am', titled "Dear My Family".

On April 24th, the OST track was released through various music sites, and is already gathering much attention as the artists of SM Entertainment, including Kangta, BoA, TVXQ, Super Junior, Girls' Generation, SHINee, f(x), EXO-K, and EXO-M, have taken part in the recording of the song.

"Dear My Family" is a ballad featuring heart felt lyrics and the melodic vocals of the SM artists. Although the song has been released previously before, it has been re-recorded for the movie OST.

In addition to the track, a music video containing behind-the-scenes footage of the recording session as well as highlight clips from the movie itself, has also been released. "Dear My Family" as well as its instrumental version is now available on iTunes.

Check out the track and MV below!