Posted by: Judie Apr 17 2012, 08:26 PM
Source: Nate
Credit: http://www.allkpop.com/2012/04/jay-park-and-lee-si-young-grow-closer-on-music-and-lyrics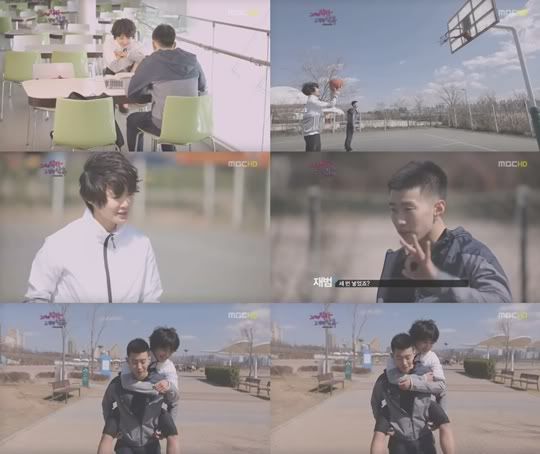 Jay Park and Lee Si Young grow closer on 'Music and Lyrics'

Popular stars Jay Park and Lee Si Young were seen growing closer together, through exercise on the recent episode of 'Music and Lyrics'.

On April 14th, MBC aired 'Music and Lyrics' in lieu of the normal broadcast of 'We Got Married', due to the ongoing labor strikes.

In the episode, Jay Park and Lee Si Young met to share their self-produced lyrics and music. The two found that they had excellent chemistry and roundly exchanged polite complements.

Afterwards, the two decided to go on an exercise date in order to overcome their awkwardness. As they played to see who is better at free throws, Jay Park found himself highly surprised to see how good Lee Si Young was, even though she claimed she had never done it before.

Ultimately, Lee Si Young triumphed over Jay Park and he had give her a piggy back ride as punishment. Apparently, this punishment was great for the two of them, as Lee Si Young found herself flustered at Jay's manly physique and Jay enjoyed the advancement of their closeness through this skinship.

Stay tuned to see how their relationship evolves as the show progresses!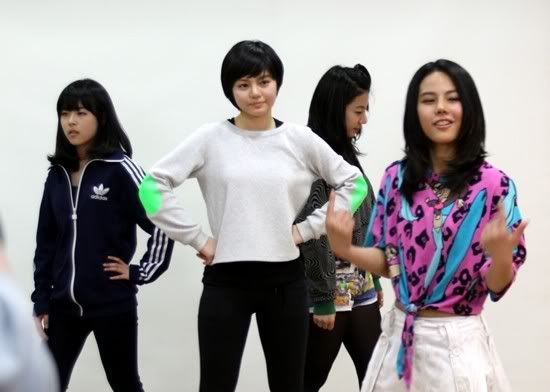 Source: Sports Seoul
Credit: http://www.allkpop.com/2012/04/jay-park-lee-si-young-help-out-new-girl-group-tiny-g

Jay Park & Lee Si Young help out new girl group Tiny-G

Singer Jay Park and actress Lee Si Young,who have coupled up for MBC's 'Music and Lyrics', helped out the upcoming girl group Tiny-G on the April 14th episode by making a song.

After the broadcast, Tiny-G became the number 1 searched term on many Korean search engines due to escalated curiosity about this upcoming debut.

Tiny-G's agency, GNG Productions, stated, "Tiny-G is a 4 member girl group formed by girls with an average height of 153 cm. Although they are small, they are a skillful b-boying hip hop group. Their name stands for "Tiny Giant". They are tiny yet they are strong and fierce like giants."

When Jay Park and Lee Si Young first met with Tiny-G, the girl group surprised them with an amazing performance. You can catch episodes of 'Music and Lyrics' every Saturday at 5:15 PM KST!