Posted by: Judie Apr 2 2012, 07:58 AM
Credit: http://www.allkpop.com/2012/03/missha-reveals-fragrance-commercial-film-featuring-tvxq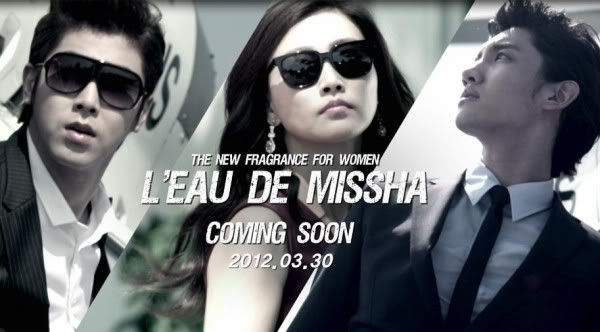 MISSHA reveals fragrance commercial film featuring TVXQ

After releasing a teaser back in February, TVXQ has recently revealed the full commercial film for cosmetic brand MISSHA's new fragrance launch.

MISSHA launched their new fragrance for women, L'eau De Missha, on March 30th, and to go with it, they've recruited the help of the handsome TVXQ boys to help bring attention to the new launch.

The commercial film, titled 'Fascination', shows Yunho and Changmin reminiscing about a woman (Lee Hye Sang) who has captivated them with the spray of her perfume, leaving them "fascinated by her scent".

Check out the commercial film below!