Posted by: Judie Feb 26 2012, 05:33 PM
Credit: http://entertainment.xin.msn.com/en/celebrity/buzz/asia/article.aspx?cp-documentid=5908991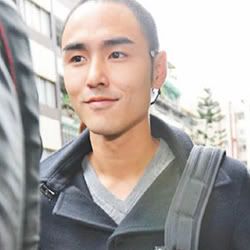 Ethan Ruan makes a public apology
The Taiwanese actor apologises for chiding a political commentary

A couple of days ago, Taiwanese actor Ethan Ruan lashed out at a TV host of a political commentary for being "despicable" and saying "bullsh*t" on his microblog.

His posts garnered support from different celebrity friends, including Eddie Peng and girlfriend Tiffany Hsu.

On Feb 19, the spokesperson for the political commentary explained that the programme only started discussing about Ethan during the last 10 minutes of their show. Adding that they did not solely focus on the actor, but also touched on a military unit's responsibility and the mentality of those who "chase after" idols.

He added, "If Ethan has any problems with the contents of our programme, he is welcomed to appear on the show and express his views."

On the same day, a calm and composed Ethan expressed in an interview that recent incidents wasted much social resources and he felt apologetic for everything that had happened.

He also promised that he will not let himself be given preferential treatment during his one-year military service and will try his very best in everything.

At the same time, Ethan updated his microblog with an apology.

"There are other important issues in this society which requires our attention; we should not focus on entertainment news. In the next one year, I'll do my best and hope that the world will become a more caring place, and for society to be more loving," he wrote.

It is believed that Ethan ended his holiday on Feb 19, and reported to Kaohsiung's activity center yesterday, to undergo two weeks of training as part of his military service.