Posted by: Judie Feb 17 2012, 11:55 AM
Source: TVDaily
Credit: http://www.allkpop.com/2012/02/jay-park-to-hold-his-first-independent-concert-next-month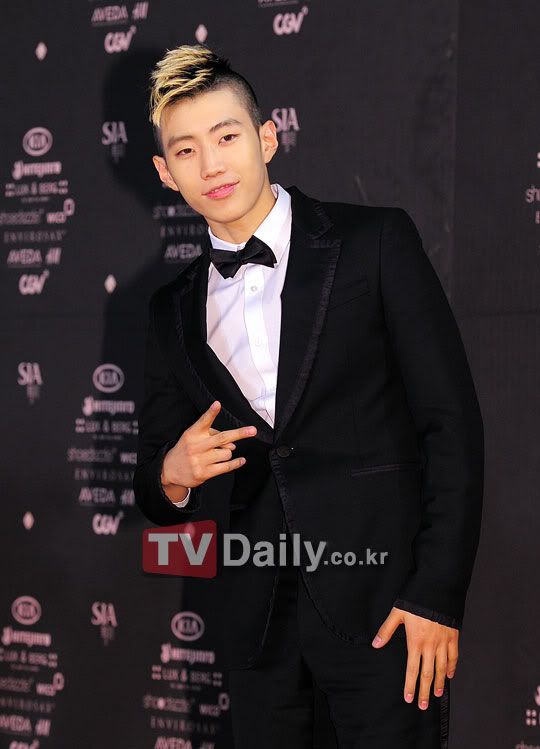 Jay Park to hold his first independent concert next month

Singer Jay Park will be putting on his first independent concert.

On March 3rd, Jay will be holding his first independent concert 'Jay Park – New Breed Live In Seoul' at Olympic Park. This will be his first independent concert since he debuted as a soloist, and it will serve as an opportunity for Jay to showcase all of his different musical styles.

With it being his first-ever solo concert, Jay enthusiastically took part in organizing and planning each detail to this concert.

In particular, the concert is garnering special attention as Jay reportedly invited surprise guests who worked on music with him overseas to join him on stage.

The concert was prepared with an overseas tour in mind, and the production team behind this show are professionals who work with artists overseas, and all the songs have been edited for a fresh sound. Jay will be performing live with a band and a DJ, and it should be a fresh new performance that's different from other concerts.

It was Jay's wish to hold an independent concert this year, and also mentioned that fact when he sent his New Year's greetings to his fans. In order to follow through on his word, he invested a lot of time and thought into this concert despite his busy schedule.

"I dedicate this concert to my fans who waited for me for the past year," he said. After this concert, fans will be able to clearly see that Jay is now a professional musician, rather than a mere artist.

In related news, Jay Park's first full-length album 'NEW BREED' swept the charts in Korea, and topped the R&B Soul Chart on US iTunes, as well as hitting #3 on iTunes Australia, and #5 on iTunes Japan.



Source: Newsen
Credit: http://www.allkpop.com/2012/02/jay-parks-choreography-for-know-your-name-comes-under-fire

Jay Park's choreography for "Know Your Name" comes under fire

Jay Park's choreography has come under fire for being too provocative.

On February 16th, Jay Park performed his new song 'Know Your Name' on Mnet's 'M! Countdown'. While this comeback performance was noted for being fresh and exciting, it's also drawn criticism for being too sexually suggestive.

The dance in question revolves around a female dancer, who performs body waves against Jay Park's body. The routine, which Jay himself has named as the 'playing with fire dance', was said to be sexier than HyunA and Hyunseung's 'Troublemaker' dance.

In response to the controversy, his company released the following statement:

"We are just expressing a dance that fits with the concept of the song. We do realize that there is a controversy regarding the sexual nature of the dance, but when the entire performance is taken into account, we are sure that the controversy will disappear."

Check out the performance below, and tell us if you think the dance routine is "too sexy".