Posted by: Judie Jan 14 2012, 07:52 AM
Credit: http://entertainment.xin.msn.com/en/celebrity/buzz/asia/article.aspx?cp-documentid=5758981




Show Luo crowned 'King of Bonuses'
Singers Jay Chou and JJ Lin came in second and third respectively

With Chinese New Year around the corner, singers, who have other business ventures, are starting to hand out year-end bonuses to their employees.

Taiwanese singer Show Luo, who earned NT$550million (S$23.65million) last year, splurged generously on his employees.

Prior to the New Year, the singer booked three bed-and-breakfast inns in Yilan County, which cost at least NT$1 million (S$43,000). He intends to take 120 staff members, from seven of his fashion outlets, for a two-day-one-night company trip.

The annual staff bonus was also said to range from two to five months, which is approximately NT$10 million (S$430,000) in total.

Show also splurged on employees from his management agency, Universes Entertainment, his record label Gold Typhoon and crew working on his entertainment programme 100% Entertainment. He handed out year-end red packets worth more than NT$4 million (S$172,000).

During Chinese New Year, the singer will also be taking the staff from the management agency he belongs, on a five-day tour to Bali. The trip is estimated to cost NT$1 million (S$43,000).

Coming in second, is singer Jay Chou, who made NT$660 million (S$28.5 million) last year. He reportedly handed out a two-month bonus -- which cost him a total of NT$5 million (S$215,000) -- to his colleagues from record label JVR Music, employees from his four restaurant outlets and fashion outlet.

JVR Music also gave out up to NT$3 million (S$129,000) in year-end red packets. Employees will also be treated to a trip to Italy after the Chinese New Year which will cost the singer NT$2 million ($86,000).

This means Jay will spend an estimated of NT$10 million (S$430,000) before Chinese New Year.

Singer JJ Lin was equally generous when it came to bonuses, although he does not have as many fashion outlets as Jay or Show.

He gave out year-end bonuses worth a total of NT$3 million (S$129,000) to his staff, and contributed NT$2 million (S$86,000) of red packets at the annual dinners of his fashion outlets and record label Warner Music.

The singer also promised employees at Warner Music, that he will top up NT$1.1 million (S$47,500) worth of holiday expenses, spending up to NT$6.1 million (S$263,500) before the Lunar New Year.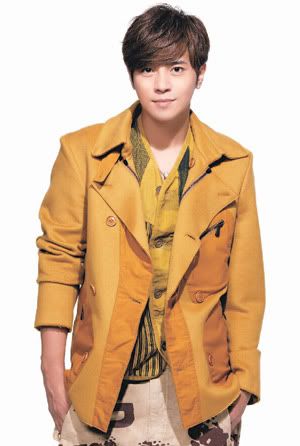 Source: UDN
Credit: http://www.cpopaccess.com/2012/01/show-luo-to-release-his-first-japanese.html

Show Luo to release his first Japanese single

After Chinese New Year, Show Luo will be going to Japan to release his first Japanese single, "Dante". Instead of bringing over his tradition of "3 albums for a hug and 5 for a photo" in Taiwan, he will only be shaking hands with the fans at the autographing session.

There will be three versions of the single. Version A will come with two bonus MVs (700 TWD), Version B will have a behind-the-scene DVD (580 TWD), and the normal version contains just the single and its side tracks (465 TWD).

Show's management company is looking to distribute the single in Taiwan as well, but since the single is produced by the Japanese record company Pony Canyon, negotiations are still in process. Fans who can't wait for a Taiwan version have already started to organizing group purchases for the album. The single is set to release on February 15th.