Posted by: wendy Sep 25 2011, 10:20 PM
Credit: http://www.allkpop.com/2011/09/brown-eyed-girls-make-a-sixth-sense-comeback-on-inkigayo, http://www.allkpop.com/2011/09/super-junior-makes-a-comeback-with-a-cha-on-inkigayo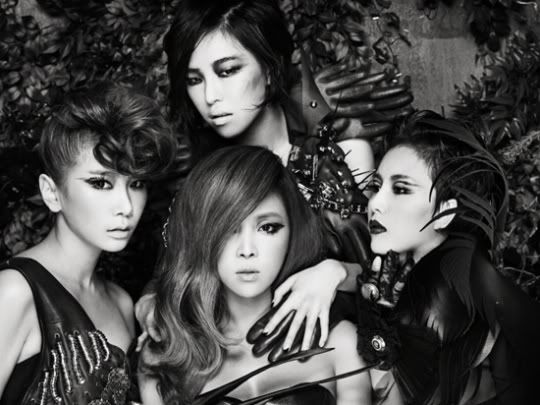 Brown Eyed Girls make a "Sixth Sense" comeback on Inkigayo

Fans have been waiting patiently for the Brown Eyed Girls' comeback, and the wait is finally over! On today's episode of 'Inkigay0', the four talented ladies made a comeback with two tracks, "Sixth Sense" and "Hot Shot".

"Sixth Sense" was co-produced by composer Lee Min Soo and lyricist Kim Eana, a powerful duo who also launched IU and Sunny Hill to the top. The track is considered to be Korea's very first rhapsody-inspired soul hybrid. Inspired by Shostakovich's Leningrad symphony, the song features strong cello performances, a classical arrangement, and soulful vocals, all coming to a climax at the end.

"Hot Shot" was composed by east4A and Lee Min Soo and features a club jazz style bass line at a bpm of 190. The lyrics are also interesting in that it depicts the tension between the narrator and a DJ in a bar. Fans should be keep their ears open for the lounge and Latin elements in the track.

Check out their comeback stage below!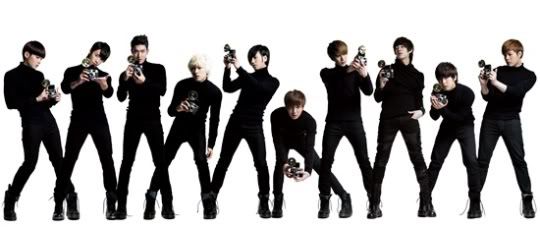 Super Junior makes a comeback with "A-Cha" on 'Inkigayo'

Super Junior is back with their follow-up track, "A-Cha", on this week's episode of 'Inkigayo'!

"A-Cha" is a song about holding onto a lover who seems to be unsure about what she wants. It's described to be a powerful dance track combining rock and electro house styles with an easy melody and sophisticated rhythm.

Check out their energetic comeback stage below!