Posted by: wendy Sep 4 2011, 10:41 PM
Credit: http://www.allkpop.com/2011/09/mblaq-performs-i-dont-know-on-inkigayo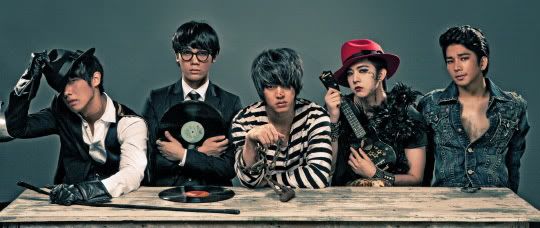 MBLAQ performs "I Don't Know" + special dance stage on Inkigayo

After completing their title track promotions with "Mona Lisa", MBLAQ quickly followed up with the more mellow "I Don't Know"!

Putting aside their usual 'Chic Idol' image, "I Don't Know" captures more of their "perfect boyfriend" personalities as they sing about the stress and worries they must face when trying to understand what their girlfriends are thinking.

MBLAQ's Seungho mentioned, "Every time people ask what the follow-up song for 'Mona Lisa' is, we say 'I Don't Know' and they look at us oddly. 'I Don't Know' is a song which battled 'Mona Lisa' until the end for the title song position. You can experience a different MBLAQ charm with this song."

The boys also performed a hot cover of Neyo on 'Inkigayo' tonight, and later collaborated with 4minute for "Love Stoned" by Justin Timberland. Check out their performances below!