Posted by: wendy Apr 7 2011, 10:40 PM
Source: http://news.nate.com/view/20110407n20488
Credit: http://www.allkpop.com/2011/04/cnblue-wins-1-again-on-m-countdown-other-performances, http://www.allkpop.com/2011/04/cnblues-yonghwa-cant-forget-his-ex-wife-snsds-seohyun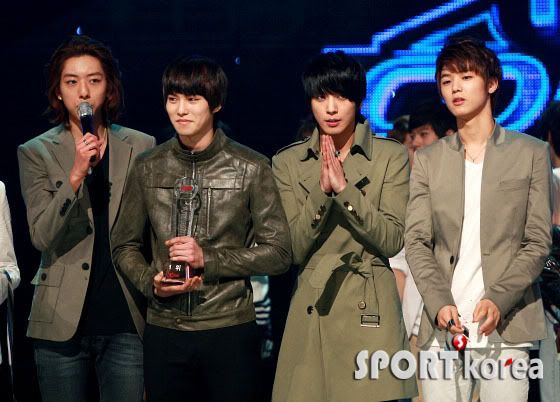 CNBLUE wins #1 again on M! Countdown

Mnet's M! Countdown is back with another episode of great performances and musical treats.

Besides the usual stages, there were comeback performances from 4minute, Tony An, and Brian, while Kim Greem and Rania made their debuts.

It was a battle between Kim Tae Woo, CNBLUE, and Yangpa for the #1 spot on M! Countdown today, and in the end, it was CNBLUE who grabbed the win tonight.

Congratulations to CNBLUE on their 2nd consecutive win!





Other performers who stood on stage this evening included Seo In Kook, Maya, INFINITE, U-Kiss, Clover, Wheesung, and Jung In.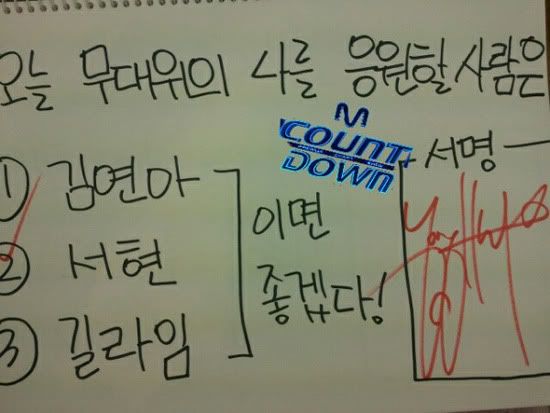 CNBLUE's Yonghwa can't forget his "ex-wife" SNSD's Seohyun?

Is Yonghwa unable to forget his ex-wife Seohyun? The idol's true thoughts about his former "We Got Married" partner were revealed on the Twitter of Mnet's "M! Countdown".

When asked the question, "I hope __ will cheer me on during today's performance?", the CNBLUE member chose Seohyun out of Kim Yuna and Secret Garden's Gil Raim.

Seohyun and Yonghwa ended their marriage on MBC's "We Got Married" on April 2nd, and the couple teared up at their last filming, even giving each other hugs for the first time.

Netizens commented, "Oh! Jung Yong Hwa is revealing his true feelings this way", "I bet the CNBLUE boys miss Seohyun too", and "They really looked good together".