Posted by: wendy Nov 18 2010, 07:20 AM
Source: http://news.nate.com/view/20101118n09578
Credit: http://www.allkpop.com/2010/11/new-girl-group-girl-story-reveals-haunting-debut-teaser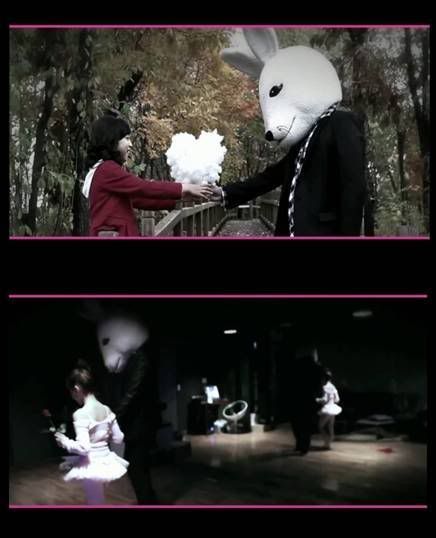 New girl group, Girl Story, reveals haunting debut teaser

There's a new girl group in town by the name of 'Girl Story', and they've just released a teaser video for their debut MV. Curiosity about these girls has pitched to such a degree that site visitors managed to crash the company website in their rush to view the teaser.

Girl Story's agency, Antz Star Company, explained that the site had reached 60,000 views before it crashed due to the overload. Although the site is undergoing maintenance, the agency is very excited about this unexpected level of interest, and they hope it's a strong indication of the group's success. Still, they can't help but feel a little frustrated at the technical setback.

"The administrative mode for the homepage holds all of our documents. Due to the site crashing, it's difficult for us to even check the schedules of our own artists," revealed an Antz Star representative.

The 4-membered group are comprised of well-known faces: Lee Yoon Jung (from dramas "The Return of the Wife," "Star", and "The Family's Honor"); Kim Hye In (from dramas "Jamyungko," "East of Eden", and an ad for LG Telecom); Kim Yuri (from the ad for Kumho Rent and the drama "The Shining Inheritance"); and finally Kim Chae Young, the winner of Lotte Mall's dance competition.

Girl Story's teaser was directed by Park Byung Hwan and produced by Lee Kyu Nak from the Berklee College of Music.

Check out the teaser below, and tell us what you think about it!