Posted by: wendy Aug 11 2010, 10:23 PM
Source: Oriental Daily; Mingpao
Translation: KAY @ http://kays-entertainment.blogspot.com/2010/08/leo-ku-in-new-series-with-super-juniors.html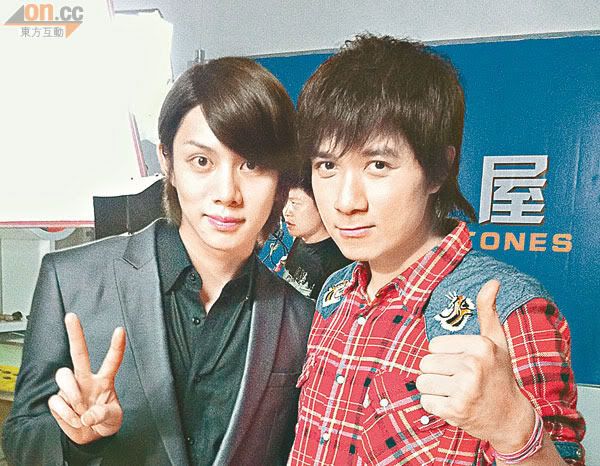 Leo Ku in a New Series With Super Junior's Heechul

37-years-old Leo Ku returned to television industry lately and will film CCTV's youth drama <<青春旋律>. along with Michelle Wai, Deep Ng. Leo would play a repeat student and play Michelle's boyfriend. Super Junior's Heechul and Super Junior-M's Zhou Mi would also join the cast. The scripts are mainly Mandarin, Cantonese, and Korean. Leo would have scenes with Heechul and yesterday the two didn't forget to take pictures together. Leo only knew simple Korean to greet. Because there would be a translator plus they have plenty of time to rehearse, there shouldn't be a problem to film.

Michelle, who just arrived yesterday, frankly said she isn't too close to Leo, but won't worry it would affect when they're filming romantic scenes: "Leo takes good care of me and Deep. He is very nice. I believe we can get closer soon."