Posted by: wendy May 25 2010, 08:34 PM
Source: Libertytimes, http://udn.com/NEWS/ENTERTAINMENT/ENT3/5621613.shtml
Credit: http://www.cpopaccess.com/2010/05/black-white-movie-to-feature-three.html, http://www.cpopaccess.com/2010/05/ady-to-replace-ivy-chen-as-triad-boss.html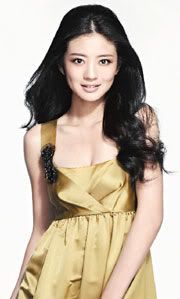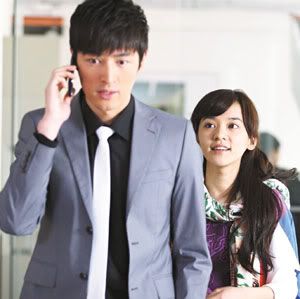 Ady An to replace Ivy Chen as triad boss' daughter for Black & White?!

The movie version of Black & White is still in its casting stage. Several days ago, Ady An and Director Cai Yue Xun met, and rumors say that Ady is to take Ivy Chen's role as the "triad boss' daughter." Upon hearing this news, Ivy cried out, "Why do I have to read the newspapers to find out that I've been switched?"

However, producer Yu Xiao Hui shakes her head and laughs, "She's really too funny. This is already the third time. Every time there are rumors, she'll say that she has been switched out of her role." A few months ago, there were already rumors spreading in Mainland news about Ivy not being on the casting list, and this time, because Ady attended an auditioning session for the movie, it has caused (once again) Ivy to feel insecure. Even Janine Chang was worried and called producer Yu to verify.

Producer Yu explains that the movie will have four female roles. Both Janine and Ivy will stay in their original roles, "Chen Lin (Ivy's character) will forever be Ivy Chen." But with more people, it's expected that Ivy's screen time will also decrease.

Then what role will Ady An be playing? Producer Yu assures that it will not be the triad boss' daughter, "It's still not confirmed yet as to who will play the role. We are still deciding between three actresses, but Ady An does indeed fit the role in the script very well. The director just wanted to meet her to understand more about her."

Ady An on the other hand, expresses that she admires Director Cai a lot and is interested in working together with him, but they have only just met and everything is still in discussion – arrangements would also need to be made in terms of her schedule.

Ady will also be taking part in the new movie, If You Are The One 2, to act alongside superstars Ge You and Shu Qi. In addition, Ady has returned to Huayi Brothers Media Corporation, where they have recently announced in Taiwan that they have signed a management contract with Ady to take care of her responsibilities in both Mainland and Taiwan.

Ivy Chen is currently in Beijing filming the drama, "摩登新人類" (roughly translates to Modern new species), with Hu Ge. Although it's their first time working together, Hu Ge describes Ivy as being a 'microwave', "She's so easy to get along with. She doesn't seem like a girl at all. She warms up to anyone in just three seconds!"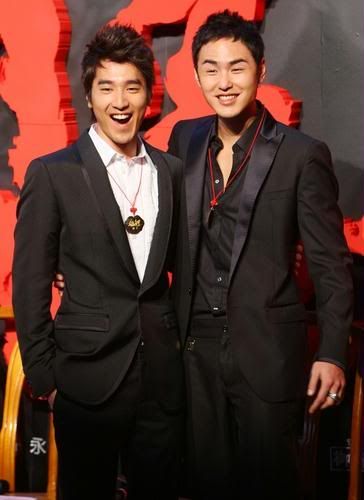 Black & White movie to feature three award winning male leads and more

"Black & White" had originally planned to announce its cast list at Cannes, but has now moved its official announcement about its three male and four female leads to mid-June. Besides Golden Bell Awards winner, Mark Chao, both Golden Horse Awards winner, Bo Huang 黃渤, and Hong Kong Film Awards winner, Simon Yam Tat-Wah 任達華, are only a contract signature away from being confirmed. It will be a grand film with the three best male actors as leads.

The comedy and action route of Black & White will be similar to Will Smith's "Bad Boys." Mark Chao's policeman, Wu Ying Xiong will be working together with Bo Huang's triad member. With different personalities, the two will often create much conflict and jokes. Simon Yam will be acting as a high ranking intelligence official with fewer scenes, but will be very crucial scenes. Producer Wolf Chen expressed that they plan on getting Ethan Ruan for a guest appearance, but have not yet discussed it with him yet.

Black & White's Ivy Chen and Janine Chang will appear, once again, in the film. But there will be two additional female characters who will be more important. One is the woman of the triad boss who can make men give up everything for her. It is possible that the role will be acted by Ady An. The other is similar to the powerful role of Lara Croft from "Tomb Raider" and is constantly being hunted down in the film. Currently, no suitable person has been chosen for the role.

The set budget for Black & White has gone from NT$100,000,000 to NT$300,000,000. Bo Huang and Simon Yam's pay were quite high, and when added along with Mark Chao's, the three male stars will consume nearly NT$20,000,000 of the budget. Because filming has been delayed to July, the release of the film has also been postponed until May of next year.