Posted by: wendy Apr 12 2010, 10:47 PM
Credit: http://www.allkpop.com/2010/04/jay-park-uploads-new-cover-on-youtube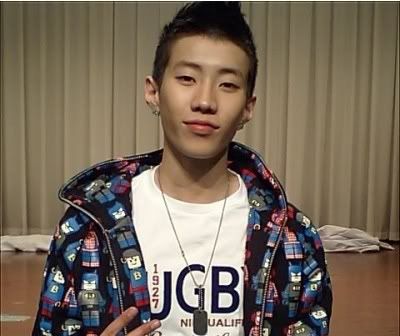 Jay Park uploads new cover on Youtube!

Ever since he set up an account on Youtube, Jay Park has drawn in millions (literally) with his videos. Even though he has only posted two covers thus far, each has garnered an incredible amount of attention around the world, from fans to overseas media.

Although Jay's somewhat stepped back into the spotlight, it seems like his Youtube has become his main method of direct communication with fans. We've seen a song cover & choreography routine, and today, Jay's brought another song cover to the table with Can't Take My Eyes Off of You by Lauryn Hill (with original lyrics). Without further ado…



QUOTE
its not that good but i tried haha
been loving this song since grade school haha

your feet must be tired you've joggin through my mind
your like a star that has fallen from the sky
your wonder woman but who has lost her powers
man i'm working at the tire shop i get off in an hour so
if you dont mind would you come and pick me up
give me lovin and a hug cause i've been strugglin and stuff
theres no other like you so i know that i'm lucky to find
a girl so fine and kind and so explosive hot like dynamite
we can wine and dine and do it again a couple of time
i thank god everyday girl you brang my life to life
22 years old but with you a kiddish fool
livin in the emerald city but you are my biggest jewel
girl your a blessin i guess you work miracles
the most beautiful girl on earth appointed by guiness rule
beauty like yours its just an urban myth
usually a cool dude but with you i'm a nervous kid
your dressed to kill so your clothes are murderous
we connected faster then my internet service did

and this song is dedicated to all of you
thank you for all of your love and support
사랑해요 =)

and just to clear thing up i do not have a twitter face book or myspace account
just a youtube
ok thanks guy
love and respect
박재범 ^ㅠ^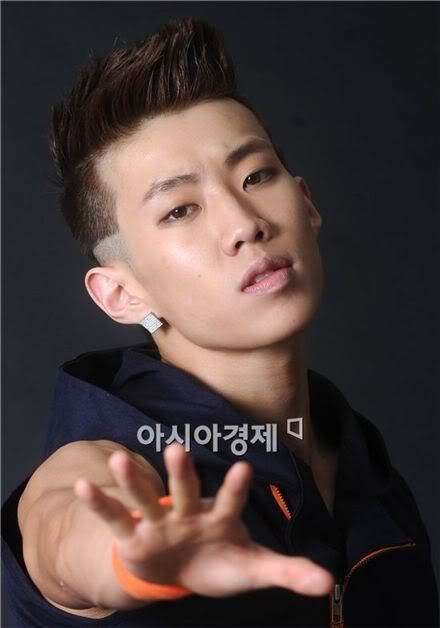 Jay Park

to be casted in movie 'Hype Nation'?
Credit:
http://sookyeong.wordpress.com/2010/04/12/jay-park-to-be-casted-in-movie-hype-nation/
News have surfaced today regarding 2PM ex-member JaeBum being casted for upcoming Hollywood movie 'Hype Nation'.
However, news reports saying that nothing has been confirmed of yet, and that JaeBum is still considering the offer to be casted for the movie surfaced after.
Source: http://news.nate.com/view/20100412n08887 | Translation: hazyfiasco@2ONEDAY.COM
QUOTE
2PM's former leader Park Jaebum will be returning to Korea as an actor and singer.

On the 12th, an associate of the music industry stated that Park Jaebum has recently began working with the producers of the Hollywood film 'Hype Nation' and has finalized his contract for the role.

The associate stated, "Jaebum spoke through a Korean American and stated that he would like to be cast in Hype Nation. Part of this movie will be filmed in Korea and so he will be returning to Korea as a new actor. Jaebum has even participated in the OST for the movie and will even be stepping into the industry as a singer. Hype Nation is currently looking for a Korean female lead."

An associate of a popular girl group also stated, "We have also received a notice from Hype Nation to cast one of our group's members," further adding to the possibility of Jaebum starring in the movie.
Source: http://news.nate.com/view/20100412n09526 | Translation: hazyfiasco@2ONEDAY.COM
QUOTE
'Is Jaebum going into Hollywood?'

After leaving 2PM and agency JYPE, Jaebum has received a casting offer from a Hollywood film.

Ommitted summary.

An associate that has requested to remain anonymous has stated, "The producers of Hype Nation has extended an offer to Jaebum. He's currently considering this offer."

Another associate stated, "There is nothing decided yet."