Posted by: wendy Sep 2 2009, 11:16 PM
Source: asiae.co.kr, DNBN
Translation by: http://sharingyoochun.wordpress.com/2009/09/02/news-u-know-yunho-i-dont-want-to-believe-all-negative-rumors-related-to-tvxq/, http://sharingyoochun.wordpress.com/2009/09/02/news-090902-u-know-yunhos-korea-japan-and-china-fans-sent-wreaths-of-wishes/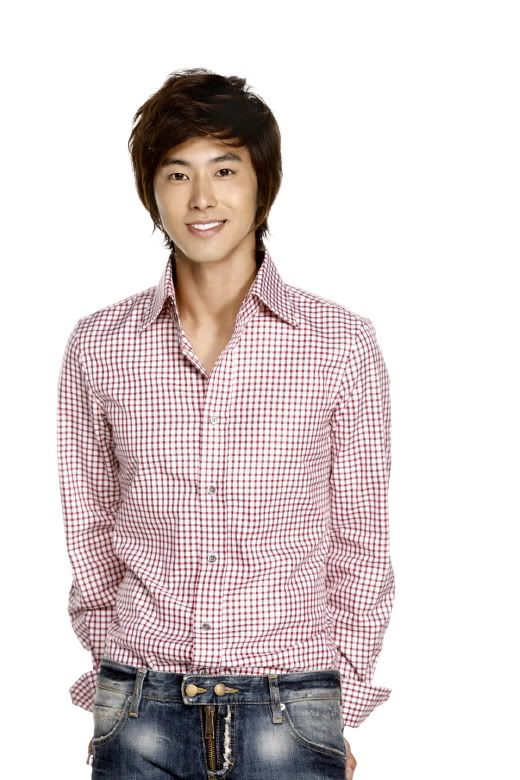 U-Know Yunho: "I don't want to believe all negative rumors related to TVXQ"

U-Know Yunho of TVXQ said, "Everything related to the work of TVXQ, I hope they can be settled down amicably. There are a lot of negative rumors which should not be believed."

August 2nd, 2 p.m at Seoul Grand Hyatt Hotel for MBC 'Heading To The Ground' show conference, Yunho said, "I'm not able to tell you anything right now, but basically I'm hoping everything to be resolved amicably." This is the first time he said a comment regarding TVXQ legal case.

"When I was doing a late night drama shooting, I received many cheerful text messages from the members, saying 'Do your best.' everytime I meet difficulties. Sometimes they also ask, 'how's it going now?' and I'll answer 'I'm trying to act handsome here.' and they'll say 'at which part you can be handsome?'" he conveyed.

Towards all TVXQ related questions, "I don't know why only the negative rumors that had been spread. Once you believe to those rumors, you'll become worried and that can spoil any solving ways being planned. Do not believe any negative rumors, and from my side right now, I'm just hoping everything to be solved amicably." he said in composed.

Meanwhile during this TVXQ hardship period, over last month, Yunho concentrated only for drama shooting. On July 31st, more than 4000 fans gathered at Seoul World Cup Stadium to participate in the drama's open shooting schedule. Yunho is taking role as the drama-born football player Cha Bong-gun.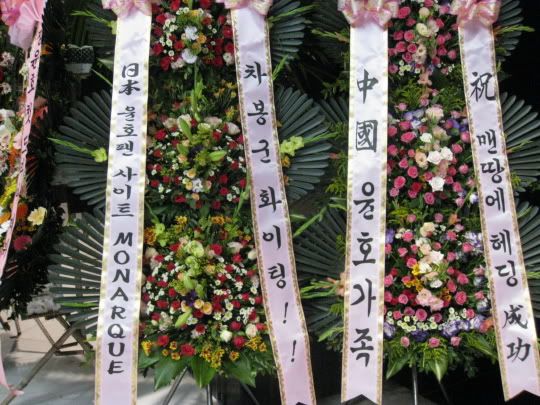 U-Know Yunho's Korea, Japan, and China fans Sent Wreaths of Wishes

Asian fans sent wishes to TVXQ group leader U-Know Yunho for a success in his acting debut. U-Know Yunho fanclubs including ones from Korea, Japan, and China showed their support for his debut as actor in 'Heading to The Ground' drama by sending wreaths to the drama showcase location.

At 2 pm, Yunho's fans from 3 countries placed about 10 wreaths at Seoul Grand Hyatt Hotel in Hannam-dong which is the showcase location for MBC new drama series 'Heading To The Ground', along with their wishes for success of Yunho's debut drama.

On the wreaths were put wishing messages such as "Hope 'Manddang' will be a big hit" and "Cha Bong-gun rules."

Furthermore, to be able to meet Yunho some Japanese fans even waited outside the showcase location, which drew public attentions.