Posted by: wendy Jan 7 2009, 08:51 PM
Credit: http://sookyeong.wordpress.com/2009/01/06/k-bites-06012009/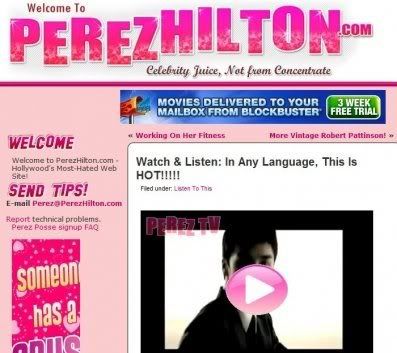 Perez Hilton covers SeungRi 'Strong Baby'

Famous American blogger Perez Hilton covered on Big Bang SeungRi's solo song 'Strong Baby' on 5th January. Titled 'http://perezhilton.com/2009-01-05-watch-listen-in-any-language-this-is-hot#respond', Hilton showed us some Kpop love.

"Y'all know we love us some good K-Pop, but this really transcends the genre.
He's bringing sexy back!"

--------------------------RELATED ARTICLE----------------------------

Credit: 엉거주춤♡ http://www.bbvipz.com/bbs/view.php?id=bigroom&page=1&sn1=&divpage=2&sn=off&ss=on&sc=on&select_arrange=headnum&desc=asc&no=8188
Translated by bigbangnyuh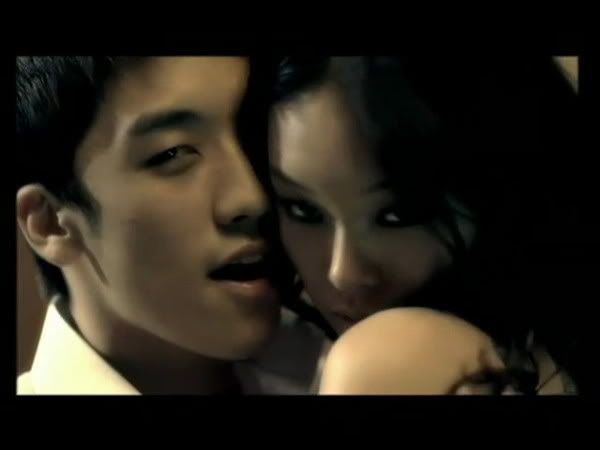 Seungri's 'Banned' Solo Song, Voluntarily Deleted Music Video Kiss Scene

It has become known late that the passionate kiss scene in Big Bang's Seungri's 'Strong Baby' music video was voluntarily deleted.

A high ranked affiliate of YG Entertainment, Big Bang's agency, had a phone conversation with Money Today Star News in the afternoon of the 6th and revealed that "Seungri's solo 'Strong Baby''s music video was released on the 1st" and "this music video was directed by Seo Hyun Seung director, who has made many of Big Bang's music videos so far."

This affiliate said, "According to Seo Hyun Seung director and the agency, the music video was meant to congratulate Seungri's becoming twenty years old, an adult, and was shot emphasizing his mature and manly attractiveness to the fullest" and "however after completing the shooting, there were too many scenes with Seungri's passionate kiss scene, so these images were deleted voluntarily after discussion."

Additionally he/she said, "Currently Seungri's 'Strong Baby' music video has passed MBC, SBS, and other stations' deliberations."

He/she also revealed this day that "however, after watching 'Strong Baby,' Seungri's dedicated fans sensed from the unfolding of the music video that there originally was a passionate kiss scene" and "afterwards they are pouring the agency with requests to reveal the original version."

The affiliate said, "From the rush of the fans' requests, the original 'Strong Baby' music video is being considered to be revealed at the Big Bang Solo Concerts on 31st of this month and February 1st."