Posted by: tangerin Jan 3 2010, 04:27 AM
Loved this couple when watching K.O. 3anguo. In fact, they are the main reason that I am watching this show. Rumours were that they were dating but "underground", because it seemed that Pets fans finds that Shu is not good enuff for Pets in terms of looks and height etc, exact reasons I am not sure...

But they look so good in the show, that I really hope that they are a couple in real life!


脩香戀 - 終極三國!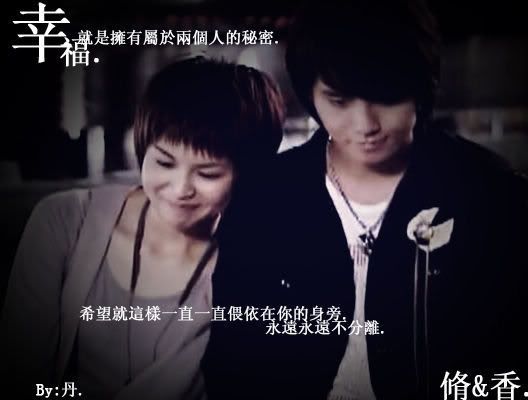 See how good they are in real life... 脩慈戀!