Posted by: R.E.D Jun 16 2016, 03:57 AM
Source: Soompi/Popasia/mingPao/News everyday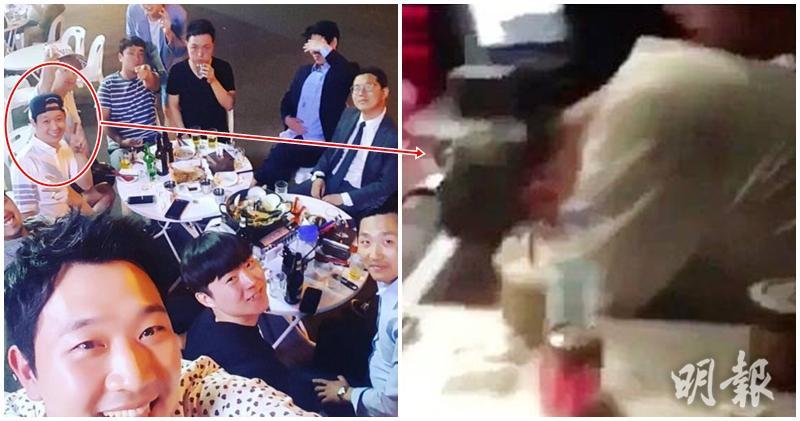 JYJ's member Park Yoochun has been accused of sexually assaulting a woman in her 20s. Park Yoochun's side argues it is the one-sided claim of someone looking for money.

Park Yoochun was accused of sexual assault on June 10. The woman accusing him is 24-year-old Ms. Lee, an employee at an entertainment establishment/liquor bar. Ms. Lee's boyfriend personally submitted the charges to the police in her stead that day.

Ms. Lee claims that Park Yoochun came to the bar on the night of June 3 as a customer and that he sexually assaulted her in a restroom inside the establishment. As evidence, Ms. Lee has submitted the underwear and clothes she was wearing that day to the police.

The police have obtained the CCTV recordings that capture Park Yoochun's movements in regards to the incident and after examining the evidence, they plan to summon him for questioning.

In an official statement, C-JeS Entertainment asserts that it will be revealed through police investigation that the woman's claims are false. "We will not compromise to malicious blackmail out to ruin a celebrity," states the agency and adds, "Park Yoochun will diligently submit to the police investigation so that the truth can be revealed."

The agency also states that Park Yoochun has not yet received the official notice of the suit from the police. It asks for refrain in writing speculative reports until the investigation is complete as such reports can cause serious harm to Park Yoochun's name.

The Seoul Gangnam Police Station revealed that they are currently investigating the charge submitted by Ms. Lee, accusing Park Yoochun of sexual assault.

According to the filed complaint, Park Yoochun is accused of sexually assaulting Ms. Lee in the bathroom of the room in a Gangnam entertainment establishment/liquor bar in which Ms. Lee and Park Yoochun were drinking in around 5 a.m., June 4.*

The two met each other for the first time here, and they had only known each other for about one hour. The filed complaint describes that Ms. Lee expressed her unwillingness. She was sexually assaulted, however, and the charge of sexual assault was submitted to the police on June 10, around a week later after the alleged incident took place.

The police has requested that the National Forensic Service conduct a DNA analysis on the evidence of underwear and clothing that Ms. Lee submitted.
There was no CCTV inside the room in which the alleged incident took place. The police were only able to examine the CCTV recordings of the hallway, and they did not find anything suspect in the recordings. The police will soon call in Ms. Lee for the investigation, and then summon Park Yoochun for questioning.

Park Yoochun began his mandatory military service last year in August, and he is currently serving as a public service worker at a district office in Seoul.