Posted by: Judie May 2 2012, 09:37 PM
Credit: http://entertainment.xin.msn.com/en/celebrity/buzz/asia/andy-lau-to-join-the-line-up-for-iron-man-3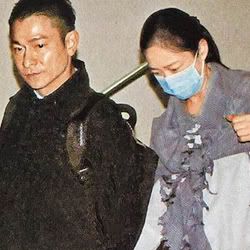 Andy Lau to join the line-up for Iron Man 3?
The father-to-be is offered a role in the Hollywood blockbuster series and plans to take it up if he can "handle both the filming and his family"

Newly-crowned Best Actor at the recent Hong Kong Film Awards, Andy Lau is widely-touted to be the newest Asian addition to the cast of Hollywood's Iron Man 3 this summer.

Iron Man 3, which features Robert Downey Jr. as Tony Stark, is scheduled to film part of its latest installment in China after teaming up with China's DMG Entertainment to co-produce the movie. Rumour has it that the production studio is looking to invite Andy on board to play Tony Stark's scientist friend whose newly developed weapons will help him fight off the show's villains.

A spokesperson from Walt Disney Company revealed that the discussion with the 50-year-old actor went smoothly. The spokesperson also added the character is "lined-up and ready if he [Andy] can handle filming and his family" at the same time.

Recently photographed accompanying his wife to the doctor's for a checkup last Friday, Andy and his Malaysian ex-beauty queen wife Carol Zhu appeared to be in high spirits. At an event later that day, Andy expressed that he is "having a good life" now and declined to comment on questions regarding his speculated participation in Iron Man 3.

At press time today, Andy's management has yet to comment or confirm on reports of the actor's participation in the film.