Source: Mingpao
Translated by: Dragon888 @
http://asianuniverse.net/forums
Miss Hong Kong contestant #3 Edelweiss Cheung quits smoking for good
(Top to Bottom: #3 Edelweiss Cheung, #9 Iris Tse )
Eleven Miss HK contestants took part in the 「萬人健康操」opening ceremony yesterday. The girls were doing exercise with the trainer. Most girls were moving with their arms rather than their legs, it didn't look good. #3 Edelweiss Cheung said " This is because we had to line up straight , if we move our legs, we will be out of line." She told the reporter recently she had given up smoking, her health has been improved. When she was asked if she would smoke again after the competition, she replies " No way, will do more exercise instead"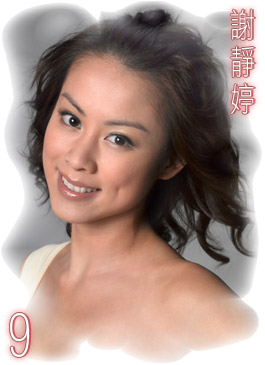 Contestant #9 Iris Tse admitted she was a bit nervous on stage, also she had a cold making it difficult to talk. She stressed that the activities are not too bad, not much hard work.
Also Contestant #7 Hilda Leung did not turn up for the activities. Iris Tse explained " We are very concerned about her, hopefully, she will be back soon."
#7 Hilda Leung absent due to leg injury
Programme co-ordinator Zilian Chan reported Hilda was doing outdoor filming last time and has a leg injury. She went for a check up that morning, that is why she was absent. " She can walk, it was just a minor injury, she is fine and feeling not too bad."