Source:
allkpop
Credit:
allkpop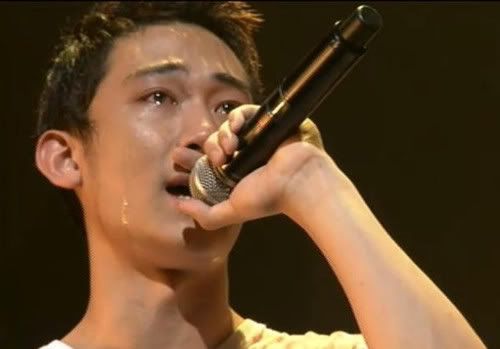 AJ

to pursue his education at Columbia University and halt his activities in

U-KISS

for the time being
As many of you know,
U-KISS's AJ
was
previously accepted into the prestigious Columbia University in New York
. Well it seems he will be putting his music career on hold and will pursue his education for the time being.
The announcement was made by AJ himself at the "
U-KISS 1st JAPAN LIVE TOUR 2012
" on July 29th. In addition, U-KISS' agency
NH Media
left an official notice on their website: "
We previously stated that AJ was admitted into Columbia University in the United States. AJ will be temporarily leaving the group to study in the United States and the concert in Japan this month will be his last activity with the group
."
NH Media also added, "
The withdrawal doesn't mean he will be permanently leaving the group. He will be in the United States for five months to pursue his education and he plans to rejoin the group some time early next year. He cannot finish up his activities in Korea but he must enroll in school after the groups promotions in Japan ends. We are sorry to say that parting greetings won't be made in Korea. Though it is expected that parting greetings should be made during Korean promotions, his enrollment period has overlapped with the end of Japanese promotions. AJ will not be with the U-KISS members for the time being but please continue to cheer for him until he returns after he completes his studies early next year
."
AJ had previously prepared for college entrance by taking the SATs and achieved a perfect score on the Subject Tests and a high score on the Reasoning Test. With the help of these scores, AJ was able to gain admission into Columbia University, which is famous for having many U.S. Presidents among its alumni. '
I Am A Singer
' star
Park Jung Hyun
has also graduated from Columbia in the past.