Credit:
soompi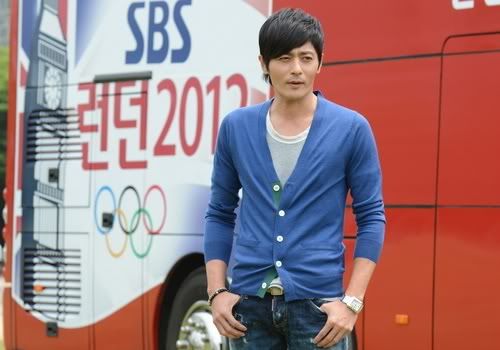 If

Jang Dong Gun

Wears or Eats it on "A Gentleman's Dignity" it Will Sell!
Jang Dong Gun
is a walking advertisement because of the character "
Kim Do Jin
" on the
SBS
drama "
A Gentleman's Dignity
." It appears that anything he wears or eats is selling out online. Even the car that he drives on the show or the pins that he wears comes up as search engine terms.
For example, Jang Dong Gun appeared on the TV series with a clothing pin that is worth more than $1,000. The pin is currently sold out.
On the show Jang Dong Gun is always eating vitamins with water. Viewers of the show are asking internet vitamin shops where they can purchase the vitamins.
One pharmaceutical representative stated, "
We get a lot of questions about the vitamins that Jang Dong Gun consumes on the show. We get questions from people in South Korea and overseas. We can't tell you exactly how many of the vitamins are being sold. But, even though the product is pretty old, we are getting many offers for advertisements.
"