Source: Sports World
Credit:
allkpop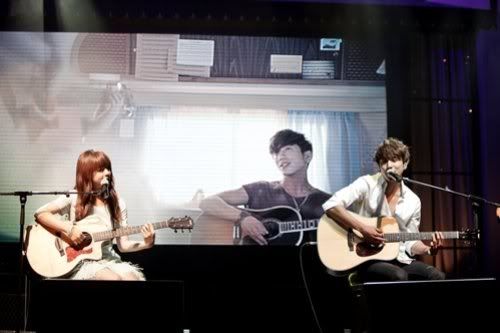 Juniel

sings a duet together with

CNBLUE's Jung Yonghwa

on 'Sketchbook'
Rookie solo artist
Juniel
and
CNBLUE
's lead vocalist
Jung Yonghwa
performed a duet together on the June 22nd episode of
KBS's 'Yoo Hee Yeol's Sketchbook'
.
Juniel, who made her debut with "
Illa Illa
", guested on 'Sketchbook' with Jung Yonghwa and put up a perfect duet performance of "
Stupid
".
The solo artist previously garnered much attention for pre-releasing the track with Jung Yonghwa, who co-composed and produced the track himself.
In addition to this episode, Juniel displayed her guitar skills by performing her rendition of Toy's 'Sketchbook', a song she enjoys listening to and has given her strength through hard times.
Check out her performance with Jung Yonghwa below!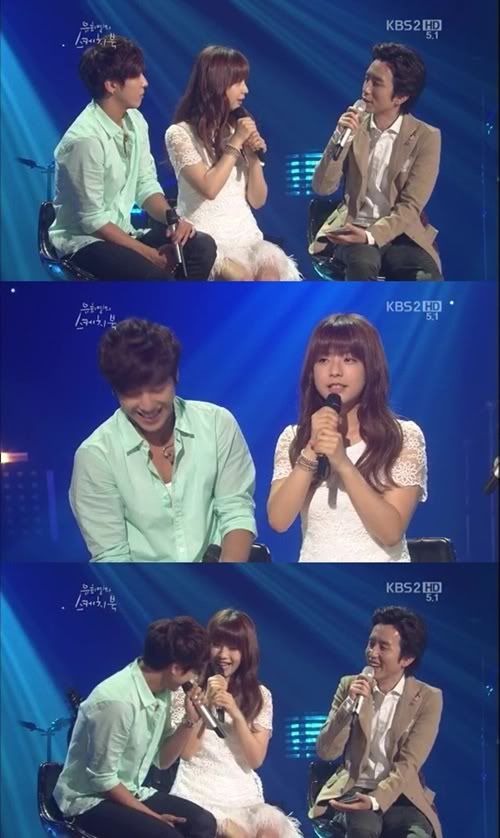 Source: Review Star
Credit:
allkpop
Juniel

reveals what she thinks of

CNBLUE's Yonghwa

as a dating partner
On June 22nd, rookie soloist
Juniel
guested on
KBS's 'Yoo Hee Yeol's Sketchbook'
with
CNBLUE's Yonghwa
and talked about their days together as trainees.
The two performed a duet stage for "
Stupid
" before MC
Yoo Hee Yeol
asked Juniel what she thought of Yonghwa as a potential dating partner. Much to the amusement of the audience, Juniel answered, "
He has a lot of money and is also talented so he's a catch, don't you think? He's got good days ahead of him.
"
Yonghwa laughed as he replied, "
That's a very realistic response.
" He also went on to reveal that although he was her senior in the industry, she was actually his senior in terms of training years by two hours. "
Juniel and I were actually trainees together. We signed our contracts on the same day but Juniel joined as a trainee about two hours before me
." He shared, "
After I heard that she was going to debut, I wrote a song as a present.
"
Juniel gratefully expressed, "
You're amazing for making such a lovely song. Thank you.
"