Source: Star News
Credit:
allkpop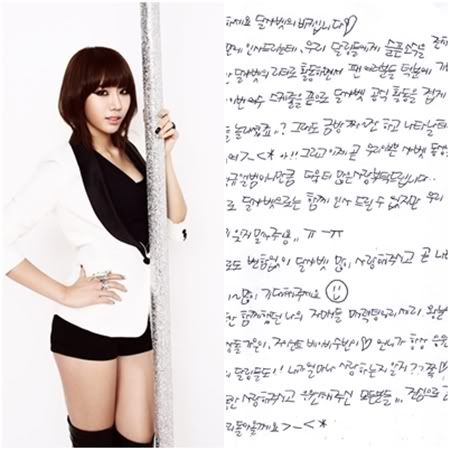 Viki

announces official withdrawal from

Dal Shabet

for solo career
Disappointing news for Dal Shabet fans, as leader
Viki
has announced that she will be departing from the group.
On May 24th,
Happy Face Entertainment
announced, ď
Leader Viki, who began as a member of Dal Shabet on January 4th, 2011, will be withdrawing from the group for a solo career.
Ē Viki also wrote her final post on the groupís official fancafe explaining her withdrawal.
Vikiís handwritten fancafe message stated:
ď
Hello, this is Dal Shabetís Viki. Itís my first time greeting you all in a while but Iím afraid I have some bad news for our Darlings.

There were so many happy moments experienced with our fans while promoting as the leader of Dal Shabet, but I will be concluding my activities as a member of the group with our Yeosu schedule as my final participation. Youíre surprised, right? But Iíll be back soon so please look forward to Vikiís solo promotions.

Ah! And our pretty Shabet dongsengs are also making a comeback! As it is their first studio album, please give them lots of love. Although I wonít be able to greet you as a member of Dal Shabet in the future, I hope our Darlings wonít forget Viki in their hearts. Please continue to give Dal Shabet your unchanging love and anticipate Vikiís solo transformation.

To my sisters, charming Serri, big eyed Ahyoung, the perfect daughter in law Jiyul, athletic Gaeun, and giant baby Subin. This unni will always be supporting you. And our Darlings! You know how much I love you, right? Thank you so much for your support and love. Iíll come back soon.
Ē
Vikiís last appearance with the group will be at the Yeosu Expo concert on May 27th. Dal Shabet will be joined by a new member for their comeback next month.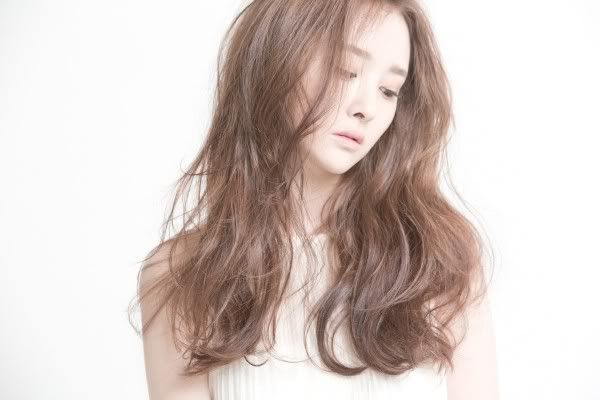 Credit:
allkpop
Happy Face Entertainment introduces new

Dal Shabet

member

Woohee
6-member girl group
Dal Shabet
has unveiled the face of their newest member,
Woohee
.
Dal Shabetís agency
Happy Face Entertainment
remarked on May 25th, ď
New member Woohee will be filling the shoes of member Viki who is unfortunately leaving the group to pursue her solo activities. Woohee has been a Happy Face Entertainment trainee, and she has been hand selected as her image pairs well with the group.
Ē
ď
Woohee was born in 1991, and is the same age as members Ahyoung and Jiyul
,Ē they continued. ď
She is currently a Broadcast Entertainment major at Dongah Institute of Media and Art, and she has been dreaming of being a singer, spending many years as a trainee. She is a talented new member, possessing outstanding singing and dancing abilities.
Ē
In the revealed photos, Woohee displayed a pure and innocent image wearing a white one-piece dress and her hair in long waves. By turning her head slightly to the side, Woohee also gave off a mysterious vibe.
Woohee remarked, ď
Iím so excited to be joining Dal Shabet, a girl group that I have always really liked, but I am also worried because I am not sure if I will be able to effectively fill the shoes of Viki unni. Thank you to Serri unni and the other members who are always so good to me, making me feel so comfortable. I will work harder as I am a member that joined after the official debut, and I hope that everyone will look forward to my addition.
Ē
In related news, Dal Shabet will be releasing their first formal album on June 7th, and will be holding a showcase two days before the album drops.