Source:
TV Daily
,
Star News
Credit:
allkpop
,
allkpop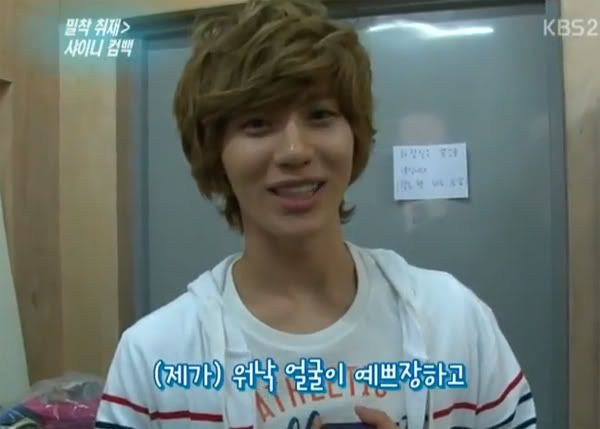 SHINee's Taemin

brags about his pretty boy looks
Reporters of KBS's 'Entertainment Relay' had an opportunity to go behind the scenes of SHINee's new advertisement photoshoot where they interviewed the boys on their comeback style.
Even before SHINee's "Sherlock" comeback, Taemin's topless teaser photos headlined everywhere for his thin frame and dramatic style change. When asked about it, he said, "I've always been the one with the pretty looks. Through this photoshoot, I want to show a more masculine side."
The other members immediately shot in by jokingly accusing him of "showing off about his looks", to which Taemin quickly retorted, "But when I went topless, my body was like that of a child…"
As if on cue, the members chimed in, "This is another show off!"
After moving on to the topic of their past whereabouts during their year and a half long hiatus, the boys concluded the interview by asking fans to look forward to their promotions.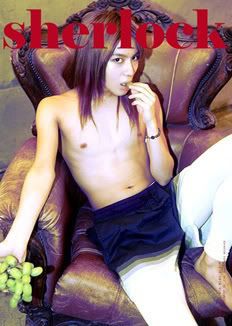 Girl groups need to watch out for

SHINee's Taemin

?
Recently a 'Taemin Warning' for idol girl groups has come about, and it's due to SHINee's Taemin being 'prettier than a girl'.
SHINee officially made their comeback through 'M! Countdown' on the 22nd. The members grabbed fans' attention with their image transformations.
Taemin received the most interest for his transformation however. The pre-released album jackets showed Taemin with long, straight hair, looking like a mythical beauty. Taemin has long been praised for his 'prettier than a girl face', but this new image concept accentuated it even more. His small face, slim figure, and shiny looks are comparable to girl group members.
Netizens commented on Taemin's comeback image with, "As expected, looks of a girl group", "Taemin's looks are better than average girl group members", "Next to Taemin, the girl group members better be careful not to get embarassed".