Source: xinmsn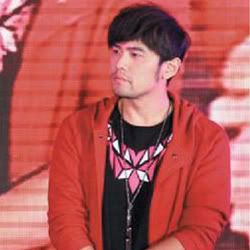 Foul language suspected in

Jay Chou

ís new motivational song

Superstar Jay Chou is a renowned singer-songwriter, who had won many awards for his self-composed songs.

However, the launch of his new single 'Wa Kao' in Xi'an, China received negative responses, when the song was speculated to contain foul language.

Jay, who attended the launch with his best friend Will Liu, attracted a huge turnout. Even the staff members on duty that day were his fans.

The song 'Wa Kao' is a motivational song written by Jay's regular lyricist Fang Wen Shan. The music video, which was personally directed by Jay, was also revealed at the launch.

When asked why he selected 'Wa Kao' as the title of the song, Jay explained, "The song is about running a marathon, which I felt it's impossible, so I made such a sigh."

It is believed that 'Wa Kao' is a Taiwanese slang, used regularly to express surprise. However, as the intonation of the phrase likened a Chinese curse word 'Wa Cao', the song title had received criticisms from Chinese netizens.

His song title might have been criticised, but that did little to dampen Jay's mood.

"When you're surrounded by the paparazzi, the only thing to do is run. If you don't run, you'll never know how far you can go," the singer joked, when he talked about his new song.