Source: xinmsn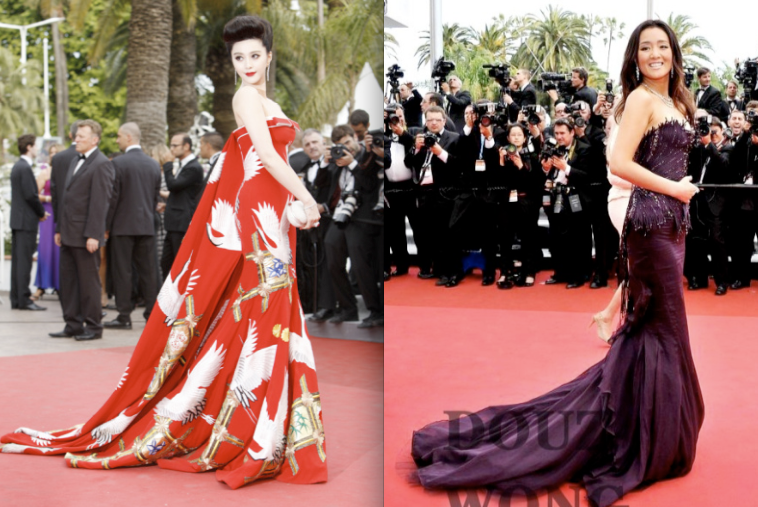 Gong Li

hinted that

Fan Bingbing

is brainless

Fan Bingbing attended an opening ceremony for a renowned brand just days ago and was asked to comment on the recent report of Gong Li hinting that she is brainless for walking the red carpet at Cannes even though she has no acting roles recently.

It was also reported that Zhang Ziyi, Fan Bingbing's supposed arch enemy added salt to the wound by commenting that she will only walk the red carpet if she participated in any of the recent movies.

The media from mainland China also pointed out that Fan repeatedly asked them whether Gong Li named her as the person she is referring to in her statement.

"If she didn't mention my name, then there is no reason for me to think that she is hinting about me. Gong Li could be talking about someone else. I'll just continue to concentrate on my work and do it well," she replied.

Fan also calmly pointed out that her work at Cannes took place a few weeks ago and she hopes that the media will not keep harping on this matter anymore.

In addition, Fan also openly praised Gong Li, "She is one of my favourite actresses, ever since I saw her performance in Red Sorghum. I can't believe she actually said that about me."

Fan mentioned that her work schedule in Cannes was pre-arranged much earlier hence she has no choice but to turn down many invitations later on as her schedule is already full.

The Chinese actress said, "I placed a lot of concentration on my work and I work hard to perfect it. This has always been my attitude to my work and I believe this should be the way for all dedicated actors and actresses."

As to the heated discussion about her "crane" red outfit (a traditional robe with white cranes embroidered on the dress) during the film festival, Fan is apparently used to such controversy.

"I feel that it is just a dress after all and we shouldn't crack our heads too much over it. I wore that dress because I personally think that the design is beautiful," the svelte beauty rationalised.