Credit: allkpop, allkpop, allkpop, allkpop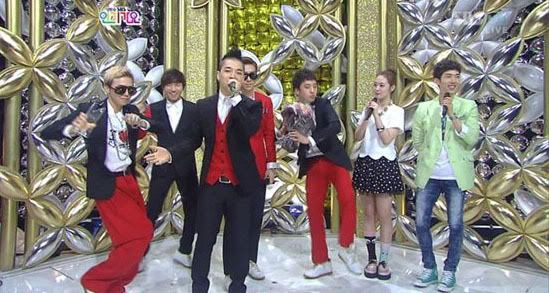 Big Bang

clinches Inkigayo Mutizen triple crown

SBS's Inkigayo is back once again, and this week's show was full of amazing and fun performances from the top participating K-pop artists!

Due to time constraints, the Mutizen award winner was not announced for last week's show. But it was announced earlier in today's show and it was revealed to be Big Bang as they received their trophy belatedly. Congratulations to Big Bang on their win!



The 'Take 7' nominees were Big Bang ("Love Song"), Rainbow ("To Me"), Girl's Day ("Twinkle Twinkle"), f(x) ("Pinocchio"), 4minute ("Mirror"), Yangpa ("It Hurts"), and Clover ("La Vida Loca"). Yangpa and Clover did not perform today.

The Mutizen winner for this week was announced to be Big Bang as they clinched a triple crown with their repackaged album! Congratulations to Big Bang as they say goodbye on a high note!



f(x) - Pinocchio (Danger)


4 Minute - Mirror Mirror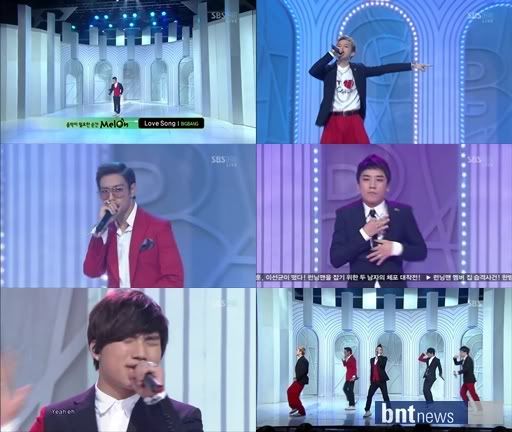 As expressed earlier, Big Bang concluded promotions for their repackaged album on today's episode of Inkigayo with their final performance of 'Love Song' on the show.

"Love Song" was one of two title tracks for their repackaged album, and were co-produced by G-Dragon and Teddy. It delivered a catchy, electronic rhythm with a unique modern rock feel and became another trend in the K-pop industry as it charted at the top of various music ranking charts after release.

Due to Big Bang's impending Japanese tour scheduled for May through June, YG Entertainment had earmarked a short promotional period which ended this weekend.

With it being their final final stage, Big Bang had a 5 minute goodbye stage where they performed "Love Song" and a special "Intro" track composed by leader G-Dragon. G-Dragon revealed earlier that he had strung together solo tracks from the members into one short medley.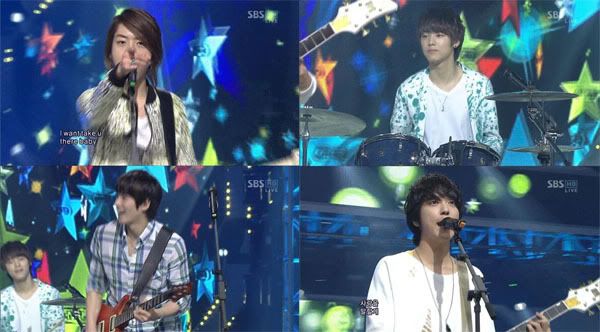 CNBLUE

performs 'Love Girl' on Inkigayo

Having achieved great success with their recent album "First Step", the CNBLUE boys have returned with a special performance of "Love Girl" for this week's episode of "Inkigayo"!

"Love Girl" in particular was re-arranged as an acoustic version, different from the original included in "First Step". The song flawlessly managed to carry the same bright and upbeat rhythm into a smooth finish that only an acoustic cover can give.

FNC Music stated, "Since the boys have received so much love to the point of earning double and triple crowns, we have decided to produce a new album as a way of saying thanks to our fans. With three tracks that were originally only released in Japan and plenty of photos of the members, we hope that it will become a great present for our fans."

So check out their "Love Girl" stage on Inkigayo below.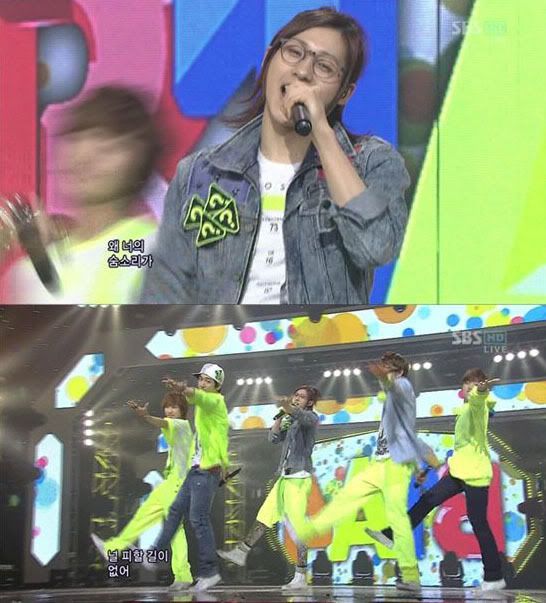 B1A4

debuts on Inkigayo with "OK"

After melting the hearts of fans with their unique webtoons marketing style, WM Entertainment's newest boyband, 'B1A4', has finally made their debut on today's episode of "Inkigayo"!

Their unique name is an abbreviation of 'Be the one, All for one', and also stands for Baro being type B blood, while Jinyoung, CNU, Sandeul, and Gongchan being type A.

Their title track, "OK", is an electronic track using rock as its base to feature the powerful and refreshing vocals of B1A4. With a catchy hook like, "Everything's OK as long as I have you", and an addictive melody to boot, the group seems to have what it takes work their way up to 'becoming the ultimate'.

Check out their debut below!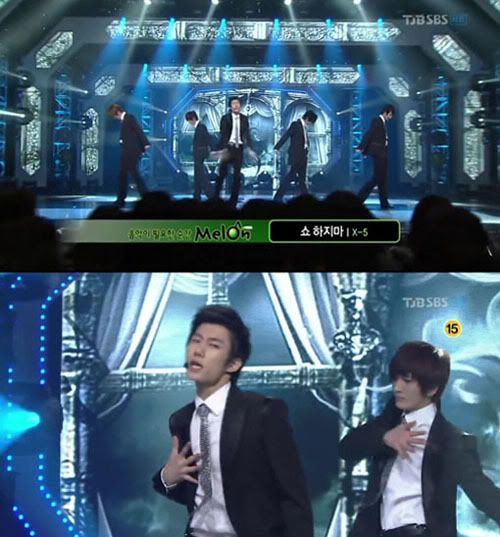 X-5

debuts on Inkigayo

Open World Entertainment's new boyband, 'X-5', finally made their long-awaited debut on today's episode of "Inkigayo" with "Don't Put On An Act"!

With a title track produced by hip hop's big daddy, 'Rhymer', the boys showcased an excellent performance that utilized the song's electro hip hop rhythm for an engaging and complex choreography while also rapping about the betrayal of love alongside a synth rhythm.

Check out their debut stage below!