Source: UDN, NOWnews
Credit:
CpopAccess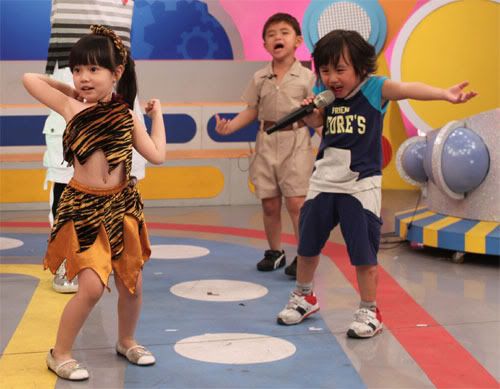 Xiao Xiao Bin

hopes to follow idol

Jay Chou

's footstep and become a singer
What does the future hold for Xiao Xiao Bin? Although it has not even been a year since his debut on the mega hit idol drama, "Autumn's Concerto", Xiao Xiao Bin's popularity continues to rise. Besides filming dramas and hosting variety shows, recent rumors say that he is also interested in becoming a singer! His manager confirms that they have indeed been contacted by five producers so far since the beginning of the year. However, it is still in discussion because they are still trying to find the right style of music for the superstar - which is definitely not an easy task to do.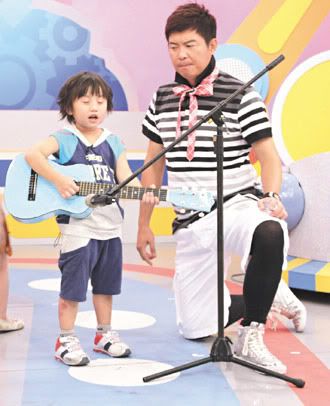 Xiao Xiao Bin exclaimed, "I want to sing 'Autumn's Concerto' while playing my guitar!"
At the recording for the variety "小孩很忙" (Busy Kids) several days ago, Xiao Xiao Bin sang and played on his miniature guitar. He explained, "Because my idol Jay Chou knows how to play the guitar, so I also have to learn it!" Xiao Xiao Bin was very into his singing and even closed his eyes. He also performed like a true rocker and pretended to smash his guitar. Music producer and Super Idol judge Bryan Chan was also on the show that day and was asked to rate the performance. Leaving the un-tuned guitar aside, Bryan suspected that Xiao Xiao Bin's main motive in learning the guitar was to pursue girls. But Xiao Xiao Bin was quick to correct producer Chan, "The Batmobile is what you use to pursue girls!" (and not the guitar!)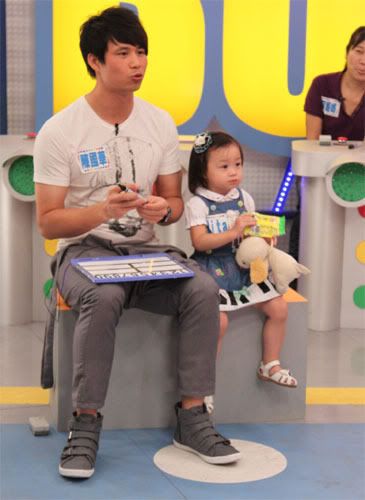 Bryan Chan and his daughter were speechless after watching Xiao Xiao Bin's performance.