Credit:
allkpop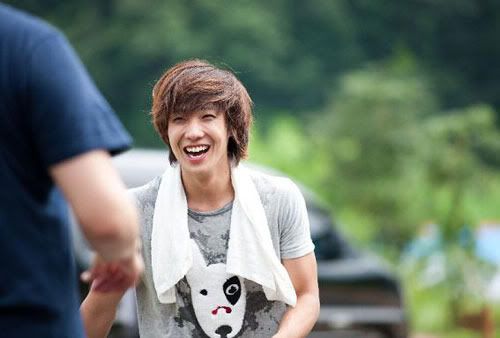 The reason why

Lee Joon

fainted during Invincible Youth
Last week, news about MBLAQ's Lee Joon fainting during the filming of Invincible Youth quickly became a hot topic on various search engines. The reason behind why Lee Joon fainted has finally been revealed.
A preview clip of the upcoming Invincible Youth episode aired on the 30th, and through this very clip, a short scene of Lee Joon fainting could be seen. Netizens have been pouring out their worries and concerns towards Lee Joon's health, but he seems to be fine.
According to the Invincible Youth staff, they explained:

"The MBLAQ members were helping out with harvesting the crops. Along with the G7 crew, the boys helped harvest eggplants, tomatoes and yellow melons"

"While Lee Joon was harvesting the eggplants, he tasted a raw one. He started to show allergic symptoms, and we did everything we could to alleviate his fever. MBLAQ's manager, as well as Kim Tae Woo, rushed to Lee Joon's side and helped him"
And instead of it being a prank like what most thought, the real reason behind Lee Joon fainting was his eggplant allergy.