Credit:
allkpop
,
allkpop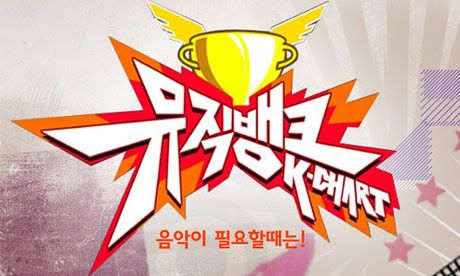 SHINee

wins K-Chart on Music Bank!
Today's episode of KBS Music Bank was filled with exciting and impressive stages performed by various artists.
Artists who performed today include DJ DOC (comeback – I'm This Kind of Person + Together), Gilme (Feat. K.Will – Sorry, I Love You), Supreme Team (Dang Dang Dang), Teen Top (Clap), Infinite (Come Back Again), Narsha (Bbi Ri Bba Bba), MBLAQ (One Better Day), Chae Yeon (Look Look Look), Son Dambi (Queen), miss A (Bad Girl Good Girl) and SHINee (Lucifer).
In the end, SHINee was the one who won today's K-Chart with their song Lucifer. Congratulations to SHINee!
SHINee – Lucifer
SHINee

celebrates their Music Bank K-Chart win
SHINee shared celebratory pictures after winning the Music Bank K-Chart.
The boys won their first #1 since their comeback with Lucifer on the 30th and decided to celebrate.
Each of the boys held the trophy and posed for the camera. They look more than satisfied, which makes sense because they probably put a tremendous amount of hard work into this album.
If you're wondering why Onew doesn't have a solo picture, it's because he was crying too hard to take a picture by himself. That is also why he isn't showing his face in the picture below.
Do you think they'll win the Mutizen song on Inkigayo?