Credit:
allkpop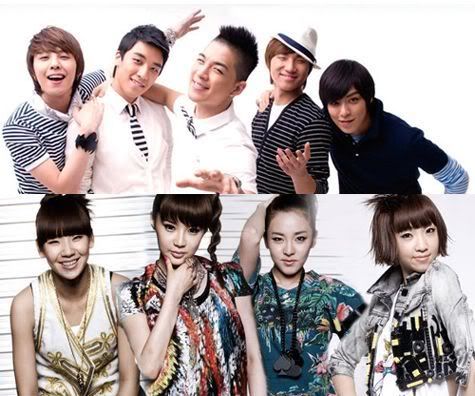 YG Entertainment artists will not be attending the 2010 Dream Concert
Koreaís big 2010 Dream Concert is coming up next week but unfortunately itís been confirmed that YG Entertainment and all of its family members will not be attending.
The concert is being held on the 22nd and will feature big name solo artists like Rain and Lee Hyori. Not just that but idol groups from JYP and SM will be attending; like Wonder Girls, 2PM, SNSD, Super Junior, etc.
YG Entertainment however decided that that no YG artists will be joining the already big list of names involved. They reasoned, ďThere has been almost no recent activities from our singers. It wouldnít be possible for them to sing last yearís hits, donít you think?Ē
They also added that because G-Dragon would be guest appearing at Flo Ridaís concert on the 22nd, it would not be possible for Big Bang to attend anyways.
Though YG made their statement, fans and media officials alike are not satisfied with their reasoning and suspect an underlying secret.
Itís true that Big Bang and 2NE1 havenít been actively promoting in a really long time but would fans honestly complain about seeing them perform Haru Haru, Sunset Glow, Fire and I Donít Care? The songs were such huge hits that they would be able to hold its own.
Also, it hasnít been that long since G-Dragon closed his solo promotions and even with Flo Ridaís concert, the other members of Big Bang could have attended. Not to mention YG singer Gummy just recently made her comeback.
Itís quite unfortunate that the YG family will be missing from the event but do you guys think thereís some mass conspiracy on a scale bigger than the assassination plot of JFK, 9/11 and the creation of butter? Or do you think they really canít make it?