Source: Newsen
Credit:
KBites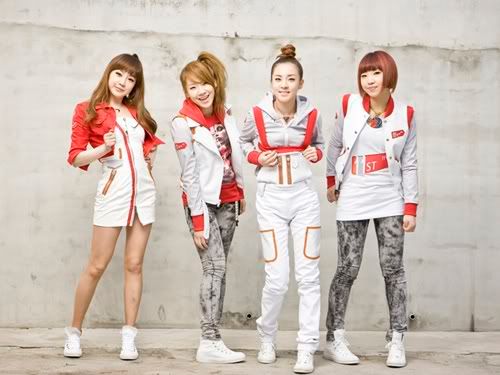 2NE1

's clothes charity auction gets overwhelming responses, current total bid price exceeds 10 million KRW
Girlgroup 2NE1 achieves a total bid price of over 10 million KRW and overwhelming responses for their charity auction sales.
SK Telcom Open 11st held a '2NE1 clothes charity auction' from 11th February and the results as seen from 19th February, the girls have received a total bid price of over 10 million KRW.
The starting bid for the charity auction starts from 1000 KRW, and as of 8pm on 19th February there have been 1205 bids, and all the 4 sets of clothes put up for auctions have received a total of 11 KRW in bid price.
And the best-selling set of clothes is from Sandara Park's which has fetched a price of 3.17 million KRW in price currently, and as for the rest of the members the current bidding price is 2.5 KRW.
The clothes on auction is the clothes the girls wore for their special delivery event CF filming for 11st – CL with the dandy look, Park Bom with the modern look, Sandara Park with the cute look and MinJi with the sporty look style.
2NE1

gets praised during broadcast of the Olympics
If you're following the Vancouver Olympics 2010 (something you should be doing), you may have noticed that South Korea's Mo Tae Bum recently won a gold & silver, respectively, in 500m & 1000m speed skating. And thanks to him, 2NE1 got a slice of attention at the Olympics. No, Mo Tae Bum didn't give a particular shout-out to this iconic quartet, but the Korean announcer for the live broadcast of SBS Speed Skating did – quite literally.
Apparently, when Mo Tae Bum finished the 1000m speed skating competition and claimed second place, the Korean commentator shouted on air, "They have youth and passion! 2NE1, I don't care!" Needless to say, those don't seem to be the typical words you'd expect a broadcaster to say after a speed skater wins Olympic silver.
In the days following, portal sites lit up with confusion about this unprofessional outburst, and the commentator finally explained the reason behind his sudden words. Due to the fact that he was a 2NE1 fan himself and that Mo Tae Bum was 2(NE)1 years old , the commentator connected the two things to give a message about youth. "I wanted to deliver the message that, even though many athletes are young these days, they are doing great," he said, explaining his praise.
A YG Entertainment official told Money Star News today that YGE received a phone call yesterday with news about 2NE1 & I Don't Care being mentioned after the Olympic relay race. The official said, "Due to their regular practices, 2NE1 didn't know about this news at first … but we were told the news that 2NE1's name & song title were mentioned … [and] found this news very fascinating. We're thankful [for this exposure]."
Since we don't have a clip, we're not sure how dramatic the commentator's exclamation was, so it's hard to tell whether his comment was out of line or if things are being blown out of proportion. Personally, I think it's kind of cute that the commentator decided to give shed a bit of light on his favorite group, but are the Olympics the best time to proclaim your love? After all, the viewers that were listening in to his commentary were probably more concentrated on the competition and not kpop.