Credit:
Kawaii Joyuu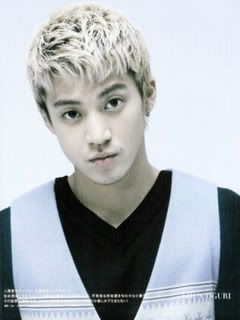 Everyone wants to be

Shun

's heroine
Popular and young actor Oguri Shun (26) wants to try out what itís like to be the director of a movie and wants to start his new career move with a bang. Itís said to become a big-budget movie project, with the filming already starting this summer and a release some time next year.
However, he stills seems to lack a heroine for his movie and the casting doesnít seem to be as easy as he thought, an executive of a major entertainment agency now revealed. "Frankly everyone wants to be in a movie directed by Shun, all of the big actresses are trying to get in contact with him one after another." Among them there are names like Nagasawa Masami or Ueto Aya who are more than eager to be his heroine.
"Selecting the starring actressed turned out to be quite a difficult task to undertake and we already fell behind the schedule because of that. The reason behind it is easy, both Nagasawa and Ueto want to get that role no matter what. Shun is already frustrated and doesnít know who would be the better choice for his movie."
Now thatís another topic, but that frustration could also be because of his sweetheart Yamada Yuu. The other day he attended a PR-Event for his newest movie "Tajomaru" and on the occasion of the Star Festival (Festival of the Weaver), he expressed his wishÖ "I want to become free." Some dorama staff people of a major TV station heard that Yamada seems to be quite oppressive and keeps him on a short leash. Apparently it looks like that he wants to free himself from herÖ or at least get a longer leash?
No matter who he is going to choose, one person is always going to be the jealous one and thatís neither just Nagasawa nor Ueto. "Yamada is going to be quite jealous, donít you think? Sheís probably always going to suspect that there is something going on between him and the starring actress."
The announcement of the cast should be revealed soon, unless he can allow himself to fall behind the schedule even more. He canít be blamed, thereís just too many great actresses out thereÖ