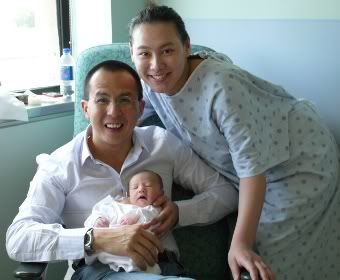 Rumors of their relationship surfaced in 2008 when Michelle Yeoh introduced Isabella Leong to Richard Li, the second son of a Hong Kong billionaire, Li Ka-shing, when the tycoon visited the set of The Mummy. When the newspaper interviewed Rob Cohen, who directed the film The Mummy: Tomb of the Dragon Emperor, which starred Isabella. He revealed that when he had dinner with Isabella and Richard, Isabella introduced Richard as her fiance.
Isabella later cause a stir when she went missing in early 2008 which prompted EEG to file a lawsuit against her in April for breaching of contract. However, it was rumored that but with the backing of Richard, she had counter-sued EEG for unfair contract terms instead. In the end, an out-of-court settlement has been reached.
On 26 April 2009, she gave birth to her son with her boyfriend, Richard Li. The child was named Ethan Li Chang-zhi.