Credits:
KBites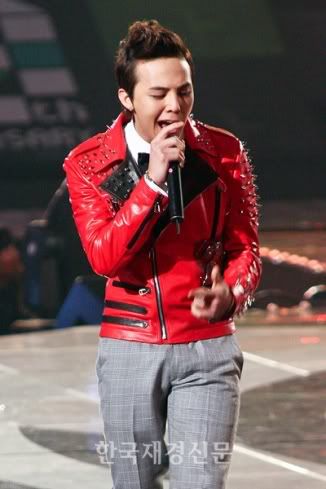 GDragon

's solo album postponed to August
Big Bang GDragon's solo album, like many has known, was originally set to be released in April.
In YG's message released on the 3oth, he explained the situation that GDragon was put under and why the album has been postponed. He also mentioned a little about GDragon's slight depression under all the stress of work. But reassured that GDragon is alright now.
YG also talked about the little misunderstanding on GDragon's collaborate compositions of songs done so far.
To sum up, GDragon will be releasing his solo mini album in August this year, which will include about 7 songs.
From YG's message released on 30th April:
* About JiYoung's solo album
"Unfortunately, JiYoung's solo album, set to be released in April, has to be postponed.

About 2 months back, I've heard news about JiYoung being very tired from people in my surrounding, and I met up with JiYoung and we had him sent for a counselling. His condition is a bit more serious that a slump and depression.

This is because there has not been a real break for him since debut, it has been a toll both mentally and physically. Under this condition, the stress he has to go through for his first solo album is even more.

Even though it is said that their promotional activities have ended with their 'Big Show Concert' in February, they have to continue working for their new album set to be released in Japan in June and also busy with CF filming. The truth is that there is not enough time for JiYoung to release his solo album in April.

Looking at JiYoung and him being so tired, I just feel very sorry. I never consider the time and environment that he is working under but I have always expected good results.

So I said, "JiYoung ah, no need to care about the exact timing but just prepare the album at the your own pace. Even if it is until next yaer." and had gave him the responsibilities to work on producing for 2NE1's album.

Even though issues at hand are important, I believe fans who have been waiting anxiously for his solo album will think the same as I do.

So after that it has been about 1 month. And JiYoung came back with his bright and cheerfulness again. So lately he has been back enthusiastic about his own album again.

We are predicting that the album will be a minialbum with 7 songs recorded in it. Because this album will also feature newly invited composers in the works, fans will get to enjoy music of a different feel from what we have seen so far. All 7 songs will express JiYoung's own special music style. I personally thinks that they are satisfying.

With regard to the concept and style for his solo album, JiYoung is currently having a vacationg in Europe (for about 8 days). And the works for the album is already at its last step. Coming June-July period is the period for Big Bang to release and promote their new Japan album. Hence for JiYoung's solo album it will be scheduled to be released in August.

We hope for fans' understanding.

* About misunderstanding for JiYoung's composition

All this while, there have been a little misunderstanding and rumours about JiYoung's participation as composers to songs has been a collaboration composition with other composers.

For example - 'collaborate composing of a song is like completing the composition of the whole song, shouldn't JiYoung's name alone be reflected for the song?' and 'he doesn't even known song arranging, what composing?'

Composing is to come up with the lyrics and the accompanying melody. It is a very important part of the song producing. Until now all the song that JiYoung has been doing collaborate composing - 100% of the melody, rap and lyrics come from him.

For the case of the composers in YG, usually before making the melody to the song, an accompanying music will have to be made first. Making the accompanying music(beat) is a very ordinary work, and in just 1 day up to 2-3 accompanying music can be churned out.

JiYoung will choose from the tens and hundreds of beats made by composers which he likes, and he will do the melody and lyrics at home. After which he will go to YG studio where he will record his own demo. If the song is decided to be included in the album, the other Big Bang members will be asked to come together for their opinions, then there will be practice and then recording.

Because the beats are not done by JiYoung himself, we call this a collaborate composition, there is a division of jobs in it. (This goes the same for TOP's composed pieces too)

I hope that there will no longer be any more misunderstandings about this."