Credit:
Hanfever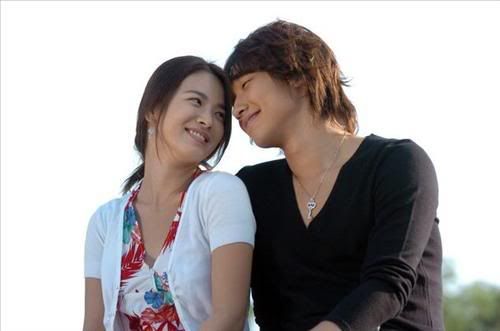 Full House

Sequel May Get Overseas Actors
Popular Korean TV drama "Full House" which swiped Asia back in 2004, casting Song Hye Kyo and Rain, will be getting a sequel. However this time round, aside from Korean actors, overseas actors will also be participating in this sequel, said the production company.
The representative from the production company of "Full House" expressed on the 19th: "Apart from Korean stars, we are also in discussions on whether to invite popular Asian stars outside South Korea to play the leading role in the drama. Currently, we have received requests from companies in Taiwan and Thailand for collaboration in this upcoming production. This sequel has garnered the attention of overseas companies since the pre-production stage and we won't insist the leading roles to be played by Korean stars as well."
He continued: "Since the original drama has enjoyed a wide fanbase across Asia, we are also exploring the possibility of inviting Hong Kong or Japanese stars to act in the drama. If realized, the sequel will have a much stronger cast than original series."
Planned for 20 episodes, the team is now at the stage of completing the scripts for the sequel.