Translated by : syyang of Baidu Ella Forum
Credits : Baidu Ella Forum, Crazy Shine Forum and Haoting.com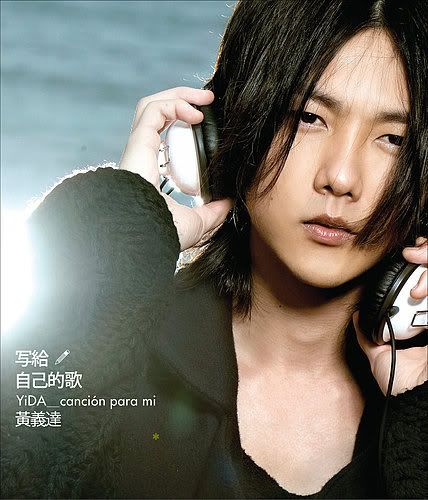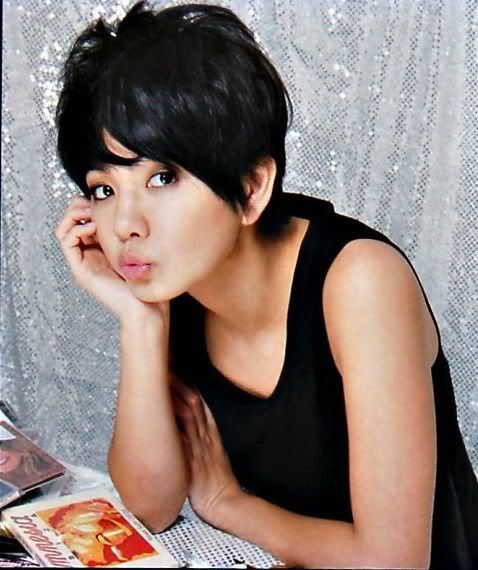 Huang YiDa

&

Ella

's Tacit Chemistry in Music! Ella was so inspired by the emotions that she finished composing the lyrics in an hour
He did not say anything, yet she could hear similar sentiments from the demo version of the song.
Since working with his good buddy, Alan Ke You Lun, in the previous album, this time Huang YiDa collaborated with SHE's ELLA on this song – Here (Zai Zhe Li). Outsiders might not have known of Huang YiDa and ELLA's friendship. In fact, they are quite close and would even MSN each other to discuss about music. When Huang YiDa finished composing the demo for "Here", he handed the music over to ELLA. He did not say anything, but has let ELLA have full play in penning the lyrics. It came as a pleasant surprise that ELLA felt so strongly for the emotions from song and only spent an hour to finish the lyrics to pass it back to YiDa! What was even more stunning was that when YiDa looked at the lyrics, he felt that it was exactly describing his very sentiments!
In ELLA's lyrics, she wrote:
面对面的时候 我总是无法把你看清 mian dui mian de shi hou wo zong shi wu fa ba ni kan qing
Face-to-face, yet I could never see you clearly enough

背对背想远离你 却又不舍你一个人伤心 bei dui bei xiang yuan li ni que you bu she ni yi ge ren shang xin
Back-to-back, I wish to distance from you, yet I could not bear leaving you alone in sadness

我在这里 我就站在这看著你 wo zai zhe li wo jiu zhan zai zhe kan zhe ni
I am Here, Standing here, Watching you

你的心里 藏著秘密 从来都不让我走进去 ni de xin li cang zhe mi mi cong lai dou bu rang wo zou jin qu
Your heart has a deeply buried secret, and you would never let me into

YiDa smiled and said, this is probably a feeling not only he nor ELLA had ever experienced, but also the common sentiments of what many lovers in modern times would encounter!
黄义达 --在这里 (Zai Zhe Li)
Huang YiDa – Here
Click on this URL to listen to the song:
http://www.haoting.com/htmusic/295909ht.htm
词/ELLA 曲/义达
Lyrics by ELLA / Music by YiDa

Credits: CS - ikusho0828 & Baidu ELLA Forum & Haoting.com
Please credit syyang of Baidu Ella Forum and AF Ella Thread for the translation provided . Do not edit any part of this article and please copy it in it's entirety (including this note) . Thank you for your full co-operation
YiDa's newest album