Credit: BBvips,
SeoulBeat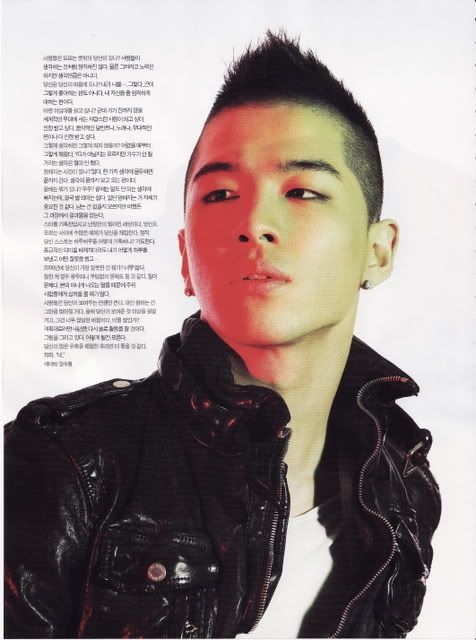 Big Bang

's

Taeyang

is a "Man of the Year"
GQ Korea released their list of the Men of the Year and this time Big Bang's Taeyang, found himself topping the list. Here are some highlights of the interview:
Taeyang is the only member of Big Bang who hasn't passed out or sprained anything. He attributes it to being healthy and working out often. When the interviewer jokes that it's because he's healthy, doesn't drink, goes to church every week and isn't funny Taeyang replies that he is funny. But then goes on to say that people laugh at him when he's trying to be serious.
Further into the interview GQ asks him about his boyish image being so prominent, to which Taeyang replies, "I am worried about that too; people always see me as this same image: straightforward, constant, changeless. But I won't always be like that."
The mini Big Banger is also worried about falling into temptation as he gets older. Taeyang then talks about a cocktail "that you drink with straw after you light it on fire".